The world is in crisis at the moment. From the pandemic, to the violent riots in the United States, and political unrest, there is so many negative things happening in the world right now. So much so, in fact, that we may have forgotten about the biggest issue of all: climate change and global warming, and the effect it is having on our planet.
Living in Australia, the last month of 2019 and first few months of 2020 definitely showed the effect of climate change, with bushfires raging in almost every state and ravaging much of the beautiful landscape. In some states the fires got so close to cities that there was smoke engulfing them, and citizens had to stay home or wear masks due to the polluted air. In my state, South Australia, the beautiful Kangaroo Island was decimated, with approximately 211,000 hectares burnt, nearly HALF of the entire island.
It is sad to see that many people have forgotten not only about the fires, but also about the impending crisis of climate change. So it was refreshing to hear "Nature's Curse", the new single from Welsh band Mawpit, a song which addresses the issue of climate change in an angry and powerful way.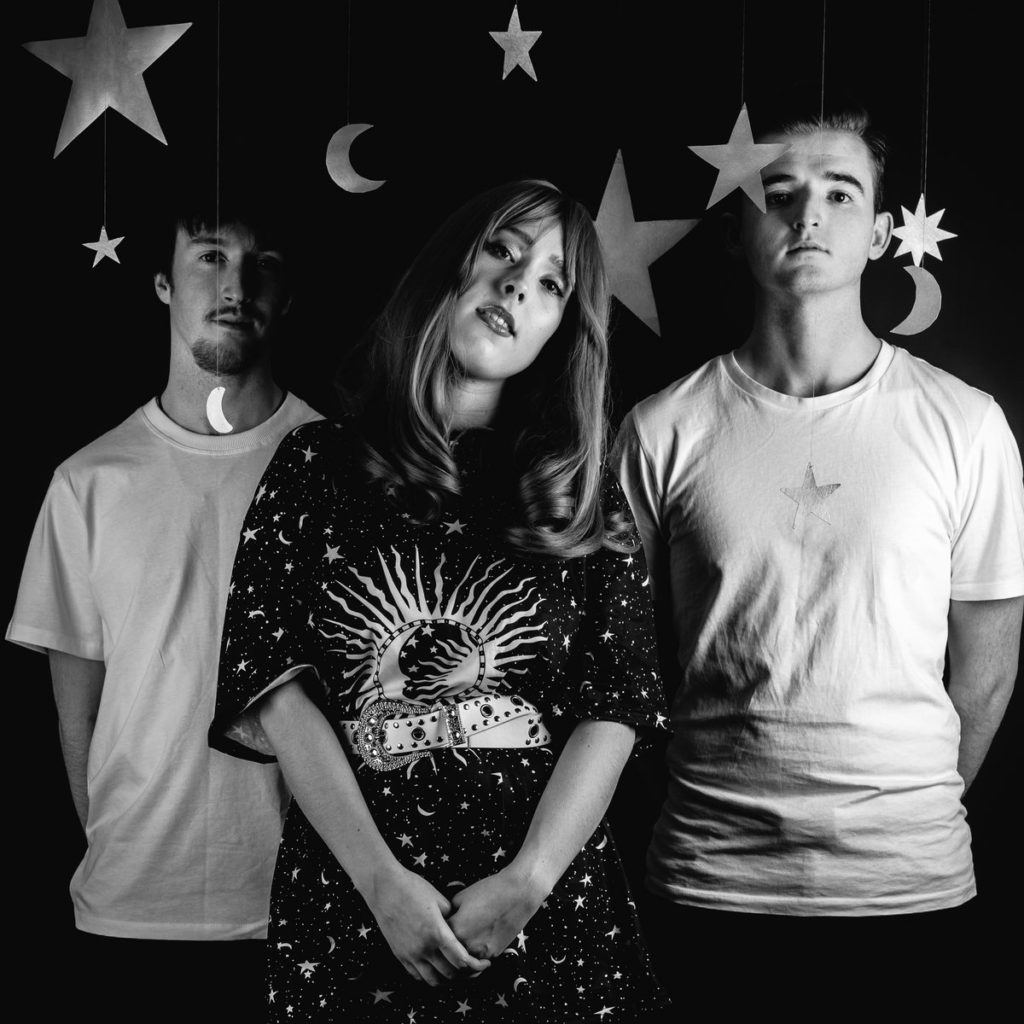 Mawpit is a newly formed band from Cardiff, Wales, consisting of three members, guitarist Jordan Mallinson, drummer Aled Nelmes and vocalist and songwriter Cait Johansen. "Nature's Curse" is their first single together, and wow is it a great introduction to them as a band.
The song is a gritty, alternative rock tune with heavy guitar and strong, powerful vocals. It begins with a catchy and extremely rocky guitar riff, immediately conveying the anger and power of the message of the song. The melody in the verses is lovely and songful, and a great contrast from the strong and powerful chorus, intro and bridge section. I really think that lead singer Cait's vocals shine here, she does an excellent job of moving from sweet and melodic to powerful and strong in the choruses. I really like her voice and can't wait to hear more of both her vocals and song writing.
Lyrically, the song is written from the perspective of Mother Earth, telling her humans about the damage they have done and how disappointed she is in them. One thing I really like and appreciate about this song is that it was actually inspired by the Australian bushfires. It is great to see a rock band from the other side of the world caring about what happened in my country and making a rocking song out of it! With powerful lyrics such as "Your greed will be the death of you and you'll be the death of me" it is hard not to be left thinking about the state of the world's climate after listening to the song.
I really enjoyed listening to this song. It reminded me of the political lyrics of someone like Bruce Springsteen with the musical sound of someone like Nirvana or even Van Halen. The lyrical content and musical content blend together perfectly to create a rocking political anthem with a powerful message that the whole world needs to hear. It has everything I look for in a song; rocky and catchy riffs, lovely melodies and powerful lyrics.
I can't wait to see and hear more of Mawpit in the future, they have so much potential and talent and I look forward to listening to their next singles!
So, please listen to "Nature's Curse" in Spotify, Bandcamp or Soundcloud and support this up and coming band:
https://mawpit.bandcamp.com/releases
Happy listening,