One of my favourite artists of all time is The Boss himself, Bruce Springsteen. I remember the first time I saw Bruce and his E Street Band live in concert when I was 14 years old, and how I was instantly converted into a Springsteen nut. Since then, I've seen him in concert 4 more times, read his autobiography and listened to almost all of his discography.
Excitingly, Bruce will be releasing a new album this year, on October 23, 2020, his first album with the E Street Band since 2014's High Hopes. To celebrate this release, I'm going to be going through and reviewing every single one of his albums, from 1973 to 2020. This is going to be a big undertaking, so I will be posting four Bruce Springsteen reviews every week, on Monday, Tuesday, Thursday and Saturday. Normal content will continue on Friday and Sunday. I hope you'll enjoy taking this trip with me through the discography of one of the greatest musicians of all time.
First, let's start with Springsteen's debut, Greetings From Asbury Park, NJ.
Springsteen had been working hard in the early 1970s with different iterations of what would become The E Street Band, honing his song writing skills and musicianship. In 1972, he was signed to Columbia Records and began recording Greetings. Springsteen and his manager at the time Mike Appel recorded the album in the cheapest studio they could find, creating a mix of band songs and acoustic songs. This created a dispute as Springsteen preferred the band songs and the record company preferred the acoustic ones. As such, the album contains a mixture of these different sound types.
The album was also almost rejected as the president of Columbia feared that there was no hit singles on the album. As a response, Springsteen quickly wrote now-well-known songs "Blinded by the Light" and "Spirit in the Night", and the album was accepted and released. Greetings was finally released on January 5, 1973, to average sales but positive reviews from critics.
Greetings shows Bruce's potential as a musician, with excellent songs like "Growin' Up" and "Spirit in the Night". A lot of the songs are quite long, most over 5 minutes, which is long even for 1973. This album also marked the beginning of the iconic E Street Band sound, in songs like "Does This Bus Stop at 82nd Street?" However, this is definitely not his best album, to be expected for a debut.
I personally find the more acoustic songs like "Mary Queen of Arkansas" and "The Angel" a little bit boring to my taste. It feels like Bruce wanted to do more full band songs and was forced to do these songs acoustically. Luckily majority of these songs have had lives as full band numbers in later tours with The E Street Band. The full band numbers are quite good though, although the absence in most of these from saxophonist Clarence Clemons is felt in tracks like "For You" where he does not feature.
Now, as always, I'm going to list my favourite songs from the album, in no particular order. Due to the length of his earlier albums, I will only be talking about three of my favourites and not the usual five. Once we get later into Bruce's discography and his longer albums, I will talk about four or five.
Anyway, here are my favourites from Greetings:
Growin' Up
I actually first heard this song as part of the Live 1975-1985 boxset that my dad owns, and from the moment I first heard it I loved it. Twinkling piano starts the song off before the full band comes in to create a rocking song about childhood memories. The piano part is the highlight of the song, it's so pretty and somehow sounds very nostalgic in its self, fitting well with the themes of the song. Also Springsteen's lyricism is excellent, writing lyrics that flow like a story with both comedy and emotional moments. One thing that is apparent about his song writing from his whole discography, but especially in these early albums, is his use of imagery and metaphor to make mundane stories about every day Americans come to life and be interesting. He does this excellently here, with lyrics like "I took month-long vacations in the stratosphere, and you know it's really hard to hold your breath; I swear I lost everything I ever loved or feared, I was the cosmic kid in full costume dress". Overall, one of my favourites from Bruce and the best song on the album in my opinion.
2. Blinded by the Light
You may know this song and not even realise it. After releasing the song on Greetings, with little commercial success, Springsteen gave this song to a band called Manfred Mann's Earth Band, who then released it themselves where it became a massive hit. The Springsteen version is actually very different to the Manfred Mann version, both in arrangement and lyricism. Most famously, Manfred Mann sings "revved up like a deuce" or how its commonly heard "wrapped up like a douche", whereas Springsteen sings "cut loose like a deuce". The Manfred Mann version also uses more electronic sounds. The original version here is slower in tempo and uses guitar as its base. Lyrically, the song is rumoured to be based on Springsteen's story of becoming a musician and trying to make it big. Similarly to "Growin' Up", "Blinded by the Light" lyrics use lots of synonyms, imagery and metaphors. A great song, and interesting to listen to especially if you are like me and grew up with the Manfred Mann version!
3. Lost in the Flood
"Lost in the Flood" is Springsteen's first array into writing about Vietnam veterans, something he would write a lot about in his later albums. It is a piano-driven song, with the full band not coming in until the end of the second verse. The one thing that struck me about this song is how similar it is to many of his later songs, such as "Incident on 57th Street" and "Jungleland", in which Springsteen tells stories of everyday Americans. He uses so many different lyrics, its actually kind of impressive! I really like both the emotion in the lyrics and the musical elements in this song. Definitely worth a listen, even just to compare this song with his later songs.
So, that was Greetings from Asbury Park, NJ, Bruce Springsteen's debut album. Whilst it is a solid first album, I feel that many of the themes and song writing styles as displayed in this album where done much better in later albums, in particular Born to Run. But this is where it all began. The true E Street Band 'sound' comes through here already, and Bruce's song writing is already quite solid. One thing I noticed when listening to his old albums (and I already mentioned this) is how many lyrics he uses. Majority of the songs have four or five verses, which is crazy. I'll be honest, I'm glad he eventually cut this down as it becomes kind of overwhelming when listening. Overall, I enjoyed this album, it's a solid debut but not one of his best, which is fair enough.
What do you think of Bruce's debut album? Let me know below. I hope you're excited for the album series, it's going to be a lot of work but it will be worth it in the end!
Happy listening,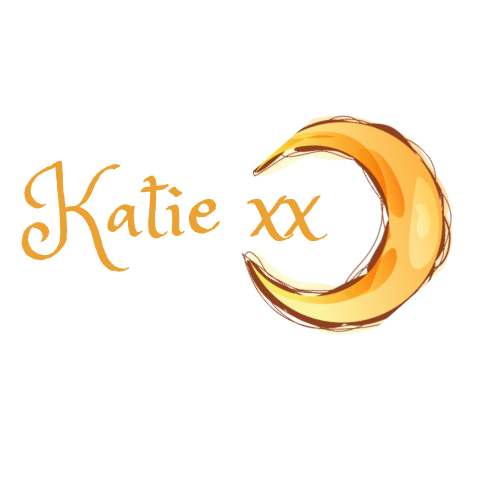 BRUCE SPRINGSTEEN ALBUM SERIES
Greetings from Asbury Park, NJ
The Wild, the Innocent and the E Street Shuffle
Born to Run
Darkness of the Edge of Town
The River
Nebraska
Born in the USA
Tunnel of Love
Human Touch
Lucky Town
The Ghost of Tom Joad
The Rising
Devils and Dust
Magic
Working on a Dream
Wrecking Ball
High Hopes
Western Stars
Letter to You
The Final Ranking