Today, I'm looking at Bruce Springsteen's 2nd studio album, The Wild, The Innocent and The E Street Shuffle.
The Wild was released on November 5, 1973 (although there is some dispute about this date), and like his debut album, received positive critic reviews but no real commercial success. It is possible that this album may have had more success had there been a proper release and proper promotion. There was very little press, no advertisements anywhere and no release party for The Wild. Springsteen reportedly was having issues with Columbia Records, due to his lack of commercial success and the departures of the men who had originally signed him to the label. As such, this album is known for being the album that almost cost Springsteen his career. Luckily, his next album, Born to Run, was a huge success and saved both his career and his relationship with Columbia.
The musical style of The Wild moves away from the almost folk vibe that Greetings had. All of the songs are full band pieces, with elements of R&B and traditional rock and roll. The songs here are also much larger in scope, with songs like "New York City Serenade" and "Kitty's Back" being long, epic songs with lots of instrumental breaks and solos. The tracks are also long, longer than the tracks on Greetings. Only two songs fall under 5 minutes "The E Street Shuffle" and "Wild Billy's Circus Story", the rest are over 5, 7 and even 9 minutes long. It almost feels to me like Bruce was trying to create an orchestral rock and roll, with long, dramatic instrumentals and grand production. This is a trope that would continue throughout his next few albums, particularly in Born to Run.
Lyrically, majority of the songs romanticise teenage street life, where Bruce sings about girls, young love, and overall life living in New Jersey. Similarly to Greetings, Springsteen refers to many actual places in New Jersey. Many of the lyrics here flow like stories being told in song form, with character names and development. This shines through in songs like "Incident on 57th Street" and "New York City Serenade". However, I will say I feel a difference in Springsteen's lyrics here. Songs like "4th of July, Asbury Park (Sandy)" use more simple and relatable lyricism, something which would be seen at its best in Born to Run. For this reason alone it is safe to say that this album is better than Greetings.
Several famous songs and fan favourites come from this album. "Rosalita (Come Out Tonight" is a live favourite, and "4th of July", "Incident" and "New York City Serenade" are iconic and beloved songs in the Springsteen fandom. A lot of these became well known during the Born to Run era and tour.
So now, I want to go into detail about some of my favourites from The Wild, The Innocent, and The E Street Shuffle. These are, in my opinion, 3 of the best songs on the album.
Incident on 57th Street
A song of redemption, according to Springsteen, "Incident" tells the story of "Puerto Rican Jane" and "Spanish Johnny" in New York City. Basically, the story goes that Johnny comes to Manhattan after getting beaten up trying to work as a male escort. He is rejected by everyone else until Jane sympathises with him, and they sleep together. Johnny decides to go off with some of his old companions, but Jane doesn't want him to leave. He agrees to return to her tomorrow, but it is unclear whether he will actually be able to. The song ends without telling the listener whether Johnny and Jane actually do get away or not. This song is a great example of Springsteen's story telling ability, telling a grand story through music. Musically, the song begins with piano and some guitar, before becoming more lively with the full band coming in. During the third verse, where Johnny wakes up and decides to leave, the music dies down again to a soft bass line, before building back up again in the last line of the verse "We may find it out on the street tonight, baby/Or we may walk until the daylight maybe". The song ends with a piano solo, which moves straight into the beginning of the next song, "Rosalita". I really like this song. I think the lyrics are great, and the musical aspects are fantastic as well. I really like this story telling style that Bruce uses here, if feels like you are watching or listening to the plot of a movie. Overall, a fantastic song and one of the best on the album!
I actually think the acoustic version of this song is better than the full-band version. There's more emotion and heart to it, in my opinion. Have a listen to it below, and see the difference between the versions.
2. New York City Serenade
The longest song on the album and probably the most grand one as well. "New York City Serenade" is sung from the perspective of a street musician in New York. The story is quite fragmented here, with different descriptions mixed together to create this epic of a song. The first verse talks about Billy and Jackie, a couple seated in a car by the railroad tracks. The second verse talks about "fish lady", presumably a street merchant whose trying to get some customers. The narrator tries to convince her to take a chance with him but then seems to blow her off anyway? Weird. And then third and final verse talks about the "jazz man" and ends with the line "listen to your junk man" which Springsteen whispers throughout most of the rest of the song. But the lyrics aren't what is interesting about this song. It begins with a one minute and a half piano intro, written by the original E Street pianist David Sancious. Sancious had a classical and jazz background, which you can hear throughout this intro. He actually strummed the piano strings with a guitar pick while holding down chords with his left hand to get those interesting sounding chords. The song then builds from here, beginning with acoustic guitar and eventually adding in the whole band, with a lovely saxophone solo at the end of the song by Clarence Clemons. The song fades back down to piano and Springsteen's whisper, ending softly. This song is just epic! The emotion of the last part when Springsteen almost screams "he's singing, singing" is incredible. The instrumentation is fantastic, with the use of piano, saxophone, strings and more. Although the lyrics are fragmented, the musical content makes up for it. Definitely worth a listen, especially to the live version which adds more strings.
3. 4th of July, Asbury Park (Sandy)
"Sandy" is a powerful love ballad, dedicated to the character Sandy, as the Springsteen describes the depressing atmosphere of the Fourth of July in Asbury Park, New Jersey, and how this threatens to ruin their relationship. A very catchy and pretty song, musically it is quite upbeat and happy. Interestingly, Springsteen once said that he truly felt this song encapsulated New Jersey and what it was like to live there. Not a very positive review, huh? This song honestly just brings me joy. The music is so happy and upbeat, and the song is fun to listen to. I also like the lyrics as well, they are a bit simpler than some of the other lyrics on the album, which really works in Springsteen's favour here. If The Wild had any singles, this song should have absolutely been released as a single.
So, that was Springsteen's second studio album, The Wild, The Innocent and The E Street Shuffle. A solid album, with some excellent tracks. I think it was a great improvement from Greetings, and allowed Springsteen to showcase his ability to write epically long songs. The move to a full-band sound for the entire album works very well too, beginning to really find that classic E Street Band sound, which I think is at full force in the next two albums. Overall, better than Greetings, and it makes me excited to listen to Born to Run in full for the first time!
I'd love to know your thoughts on The Wild, The Innocent and The E Street Shuffle! Let me know what you think of this album in the comments below.
Happy listening,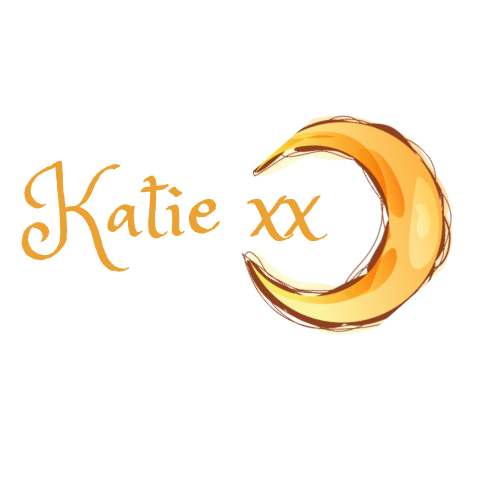 BRUCE SPRINGSTEEN ALBUM SERIES
Greetings from Asbury Park, NJ
The Wild, the Innocent and the E Street Shuffle
Born to Run
Darkness of the Edge of Town
The River
Nebraska
Born in the USA
Tunnel of Love
Human Touch
Lucky Town
The Ghost of Tom Joad
The Rising
Devils and Dust
Magic
Working on a Dream
Wrecking Ball
High Hopes
Western Stars
Letter to You
The Final Ranking