I have so many albums that I love, that I listen to all the time, that have some of my favourite songs on them. But what if I had to narrow it down? To five?!
I decided to partner with a fellow music reviewer, Alpha's Music Reviews on Instagram, to answer this very question. In this post, we will each list of our top 5 favourite albums of all time, as well as our favourite songs from each one. We both have very different musical tastes, so I think you'll get a nice variety of music here to explore. We'll also each be including some honourable mentions, as it's just too hard to not mention some of these incredible pieces of music.
When doing my list, to make this easier on myself, I had to give myself a rule when picking my top 5: they must be albums in which I love every song, and there are no skippable tracks whatsoever. Basically, these are the albums that I can listen to all the way through and enjoy them.
So, here are Alpha and I's top five favourite albums of all time!
Katie's Number 5: Divide – Ed Sheeran
This is the album that got me into Ed Sheeran, and also introduced me to a wide range of music that I had never wanted to look at before. And it has everything. There's the big hits like "Shape of You" and "Castle of the Hill"; there's classic Ed Sheeran ballads like "Perfect" and "How Would You Feel (Paean)"; and just fun more-experimental songs like "Galway Girl" and "Nancy Mulligan". Many of the songs have a real dance beat to them, which I really love. And not just a typical dubstep dance beat either. There are flavours of Irish music, Spanish music and more. The songs all have catchy melodies and fun production that make you just want to dance and/or scream the lyrics at the top of your lungs. The only thing I don't like about this album is the 'rap' songs that Sheeran includes in the album, I'm not a big fan of rap and much prefer the songs where Ed shows off his beautiful singing voice. Even then, I still love to listen to this entire album. Whenever I listen, I'll forever be remembered of listening to this album right before going to the Divide Tour concert in my hometown. A great album, probably Ed's best in my opinion.
Favourite songs: "Barcelona", "Castle on the Hill", "Nancy Mulligan"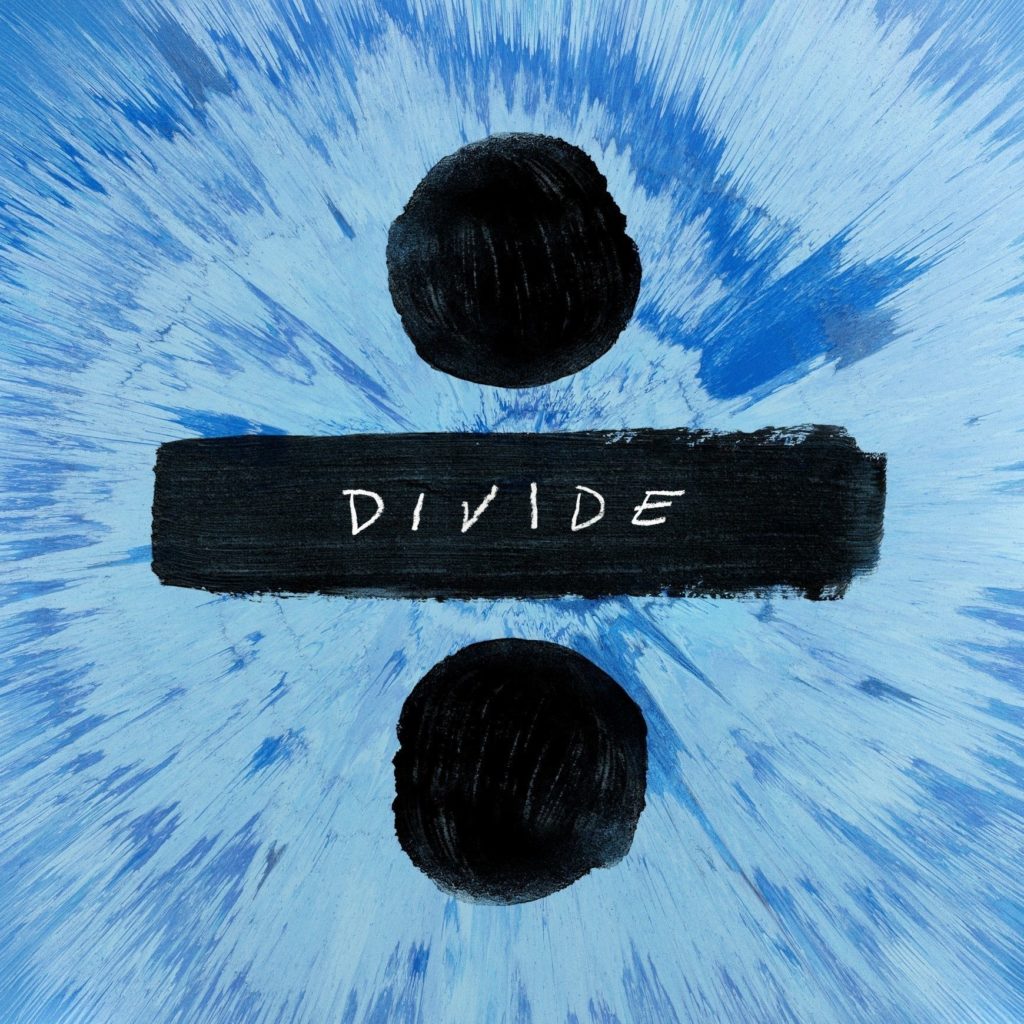 Alpha's Number 5: Flower Boy – Tyler The Creator
This album is incredible with one of the highlight songs being "See You Again". This has really great and catchy vocals from both Tyler and Kali Uchis and some great instrumentals on top of that with some varying electronic sounds, a distorted piano and a one note beep from a keyboard, and it has been layered with some heavy bass. The next highlight would be "Who Dat Boy" featuring A$AP Rocky, with some strange instrumentals that sound like horror sound effects, like from a slasher movie like Friday the 13th, some good rapping from Rocky and Tyler, and the bass is very heavy, it was even vibrating my headphones which doesn't happen with most music. My personal favourite from this album is "Boredom" with Rex Orange County and Anna of the North. Once again great instrumentals with some low fidelity, old school sounding drums and more modernised beats, and the vocals are also good from everyone. And the final song I would say is a big highlight would be "911/Mr Lonely". This song has some amazing and relaxing instrumentals with again a sort of low fidelity sound with a large mix of sounds, and also very catchy lyrics by Tyler and Frank Ocean, 2 of my favourite artists collaborating on a song together was great to see. I always see myself humming this song and it always get stuck in my head. There's also an instrumental swap about halfway through the song, which I personally don't like a ton but it still adds a lot, and if I don't want to listen to it at least it's at the end of the song, right? Overall this album is incredible and I would highly recommend this album, I really love it a lot and this is my number 5 pick.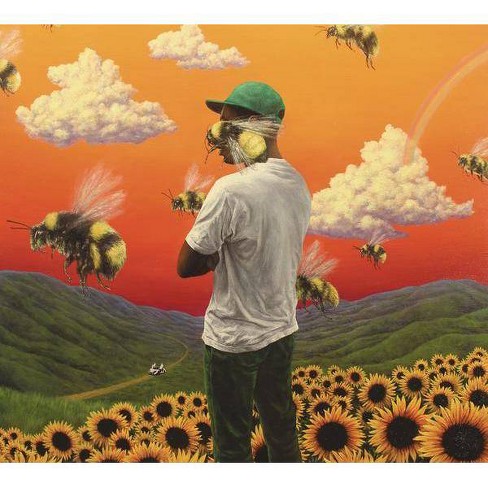 Katie's Number 4: RED – Taylor Swift
I already have written a whole blog post about this particular album (read here!), but I absolutely love RED. It's the album where T Swift was able to experiment with different genres and styles like dance pop, rock, country-pop and more. The album truly rocks! Songs like "Holy Ground" and "State of Grace" make me want to headbang and dance around my room. But then there are also some of the most raw and depressing songs Swift has ever written, like fan favourite "All Too Well" (considered her greatest song ever by many) and "Sad Beautiful Tragic". And then at the same time, she was experimenting and getting ready to go fully into pop with "I Knew You Were Trouble" and "We Are Never Ever Getting Back Together". These are great songs in their own right, but also shot Swift even higher into stardom. If you want an album where you will be dancing one minute and crying the next, RED is for you. An amazing patchwork of different styles, with some of her best song writing, and some killer jams.
Favourite songs: "Holy Ground", "All Too Well", "The Lucky One", "Treacherous"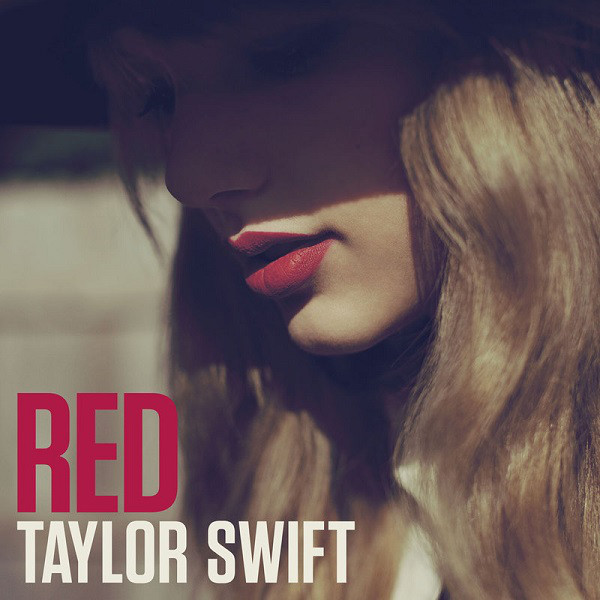 Alpha's Number 4: Variety Pack EP, Volume 1 – Freddie Dredd
My number pick is actually an EP, so a little bit of a cheat but I'll still count it. This EP has a lot of great songs, first up for the highlights is "Moving to America", which starts off with a skit of Freddie meeting Ryan C, who I believe is a producer for Doomshop however I could be wrong. The instrumentals start with this high pitched flute sounding thing, and some bass and sticks with that the whole song, and has Freddie rapping over the beat and as always he does great. "Spring" is the next one and is possibly my favourite song from the EP. This song starts with some bass over a sample of something that sounds Spanish but I can't quite hear it, and also some distorted sounds behind everything, as well as a guitar. Once again, Freddie has great vocals, with the lyrics being slightly distorted with a sort of low fidelity and fuzzy sound to them. "Body Parts" is also pretty good, with a heavier bass than the previous songs and some trap snare and a clicking sound in the background that I can't quite put my finger on. The vocals and lyrics are great and it features a sample of something at the end which fits in great. "Turn It Out" is another one of my favourites and is possibly my favourite track from the EP. The instruments have a weird humming sort of sound, and a very faint clicking sound like the previous song, as well as some heavier bass. The vocals and lyrics are possibly some of the best on this EP, and I always get this song stuck in my head. "No More" is the next highlight, with again good bass, some light trap snares and it has a very south American sounding guitar solo in the instrumentals, as well as other varying trap sounds, with great vocals and lyrics, once again this track get stuck in my head frequently. The last highlight which I really like is called "Endless Sea", and starts off with very low fidelity with grainy instrumentals of a soft guitar and a woman saying "la la", before cutting into the main part of the song, sticking with that guitar and the woman now singing. The instrumentals then drop the grainy sound and add some bass/ About halfway through the song Freddie begins rapping and as always it sounds great. This EP is overall really enjoyable and it earns my number 4 spot.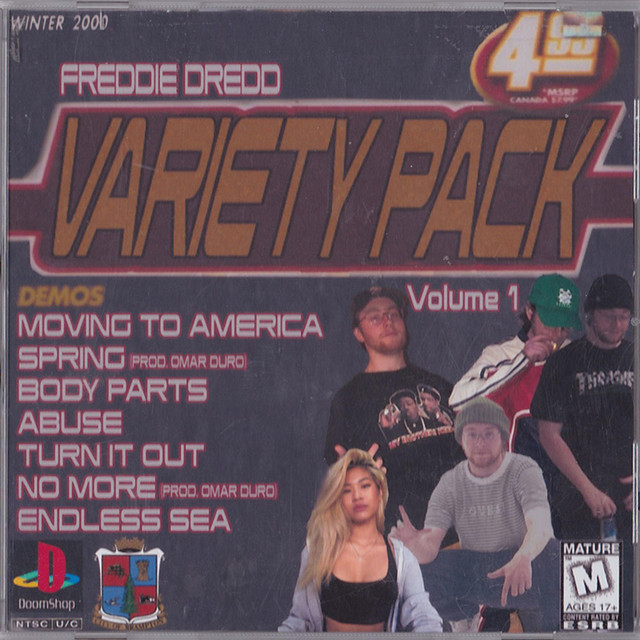 Katie's Number 3: Hold Out – Jackson Browne
Now we get into my true territory: 70s and 80s music! Hold Out is the sixth album of singer-songwriter Jackson Browne, and was released in 1980. Jackson Browne is one of my favourite artists of all time, and so I had to include one of his albums on this list. For me, this is the only Jackson Browne album in which I love every single song. Musically, he tries some new things in "Disco Apocalypse", using synths and other 1980s style instruments to create a disco tune. There are also some great examples of his personal song writing here, in particular "Hold Out" and "Call it a Loan". Mixed in are classic rock songs like "Boulevard" and "That Girl Could Sing", that are both catchy and make you want to dance. An extremely enjoyable album to listen to, with the perfect mix of rocky and emotional material.
Favourite songs: "Of Missing Persons", "That Girl Could Sing", "Hold On Hold Out"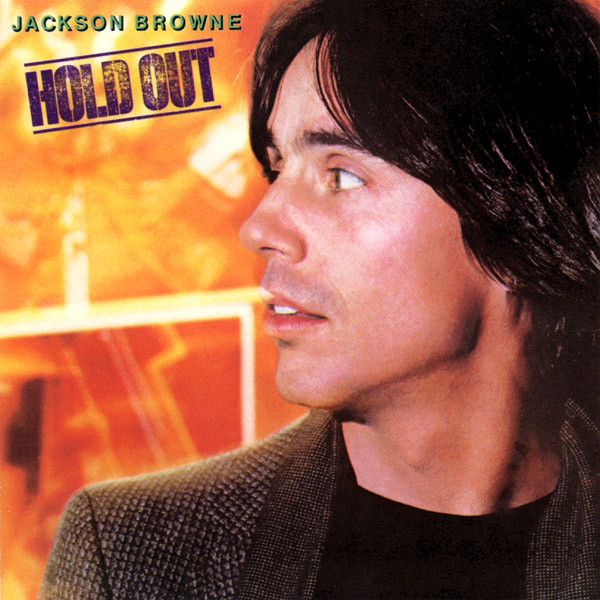 Alpha's Number 3: Kids See Ghosts – Kids See Ghosts
Kids See Ghosts is a collective duo of Kid Cudi and Kanye West. Their self titled album is unfortunately the only album the duo have released and I'm not overly hopeful of them coming back, as Kids See Ghosts was released in 2018 and I haven't heard anything yet about Cudi and West working together. Now onto the album itself. This is a very rustic and low fidelity album, with the highlights for me being "Feel the Love" with Pusha T delivering some great bars, and Cudi yelling "I can still feel the love!" over some basic bassline instrumental, and about halfway through the song it gets some more bass, and Pusha T just going ham on the mic. The end of the song goes into a more psychedelic sounds before ending. The next highlight would be "Reborn", which features some very relaxing piano instrumentals, soft bass and incredible vocals by Cudi and some great rap verses by Kanye, making a great song to relax to. The title track "Kids See Ghosts" is also a hit, with some deep, heavy and rustic instruments, with great vocals by Cudi, Kanye and the feature of this song, Yasiin Bey. The biggest hit on this album for me personally is "Cudi Montage", which starts with a distorted acoustic guitar, and has Cudi rapping over the instrumentals before introducing the bass. Cudi is definitely the highlight on this track, with both his signing and rapping being outstanding, and it really makes the whole song. Kanye's lines are pretty good too like always. The album is quite enjoyable and it lands a spot on my top 5 as my number 3 favourite.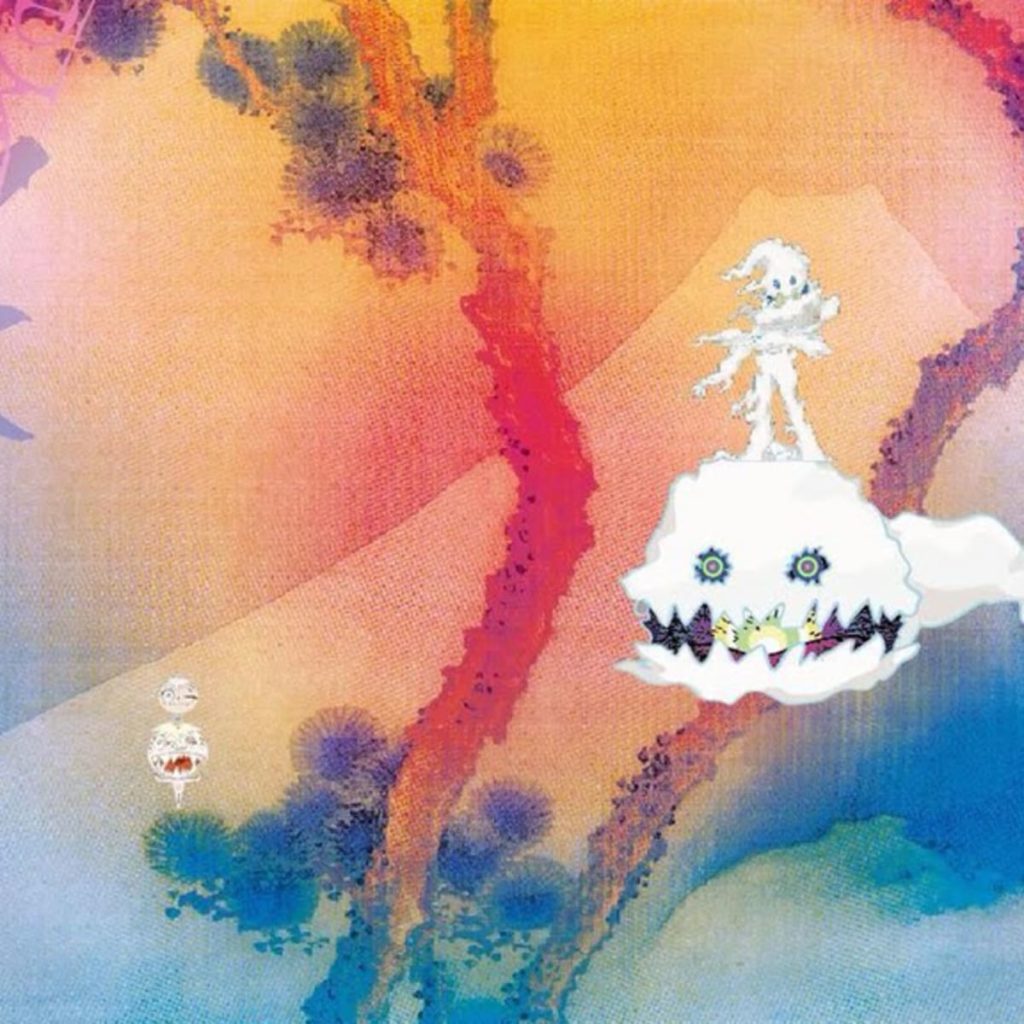 Katie's Number 2: Rumours – Fleetwood Mac
It's probably no surprise that this album made the list, when it is considered by many as one of the best albums of all-time. Created whilst everyone in the band was fighting and breaking up with each other (Stevie Nicks with Lindsay Buckingham, Christine McVie with John McVie, and Mick Fleetwood with his wife Jenny), Rumours has some of the most brutal break up songs ever. It's hard not to feel the emotions of the songwriters when listening to songs like "Go Your Own Way", "Dreams" and "The Chain". What I find really interesting about the music on this album is that it simultaneously makes you feel sad and happy. Think about a song like "Dreams" (which funnily enough was there only number 1 hit EVER). The lyrics are gut wrenching, talking about trying to move on from a relationship. But musically, the melody is sweet, fun to listen to and catchy, meaning that it comes across almost joyful. And majority of the songs on the album are like this! The rare songs that aren't about breaking up are sweet and heartfelt, like "You Make Loving Fun" and "Don't Stop". This contrast is what I think makes this album work so well. I love this album very much, its iconic and the songs are jams. Proof that you need to be breaking up with someone to write good music!
Favourite songs: "Songbird", "Second Hand News", "Don't Stop", "The Chain"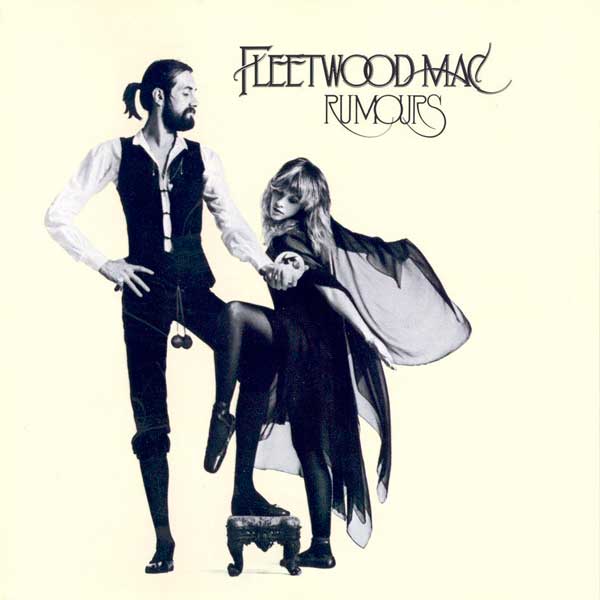 Alpha's Number 2: Igor – Tyler the Creator
This album has a lot of fusions of experimental hip hop, pop, trap, electronic music and chill hop/lo-fi. This album is pretty great, with the highlight tracks being "Gone Gone/Thank You", which takes more of a relaxed tone with a ton of different sounds in the instrumentals, and great vocals and lyrics, with drums and bass and snares and all kinds of sounds. The tracks then takes a tone shift at about 4.30 with a much slower tone, making this a very good track. "I Don't Love You Anymore" is also incredible, possibly my favourite song off this record, with the same sort of electronic sounds with a very low fidelity tone to them, great vocals and lyrics again. "Are We Still Friends?" is another hit, taking a much slower tone, sounding a lot like a 50s love song in the instrumentation with soft drums and guitar makes a very enjoyable listen. "A Boy Is A Gun" is also really good, with some bass and electronic sounds in the instrumentals, and catchy lyrics. "Running Out Of Time" is also one of my favourites, with a lot of great sounds and basslines, as well as very low fidelity singing and overlay on the whole song, and weird sounding vocals which end up making the song that much better. "Earfquake" is the next highlight, and is likely the most popular song on the record, taking a much more mainstream, weird, sort of psychedelic trap sound to the whole thing. Overall, this is a great album and it is my number 2 pick.
Katie's Honourable Mentions:
Fearless, 1989 and Speak Now – Taylor Swift
Escape and Frontiers – Journey
Born to Run, The Rising, Magic and Wrecking Ball – Bruce Springsteen
Eddie And The Cruisers – Original Motion Picture Soundtrack
The Greatest Showman – Original Motion Picture Soundtrack
Dear Evan Hansen – Original Broadway Cast Recording
Back to the Future: Music from the Motion Picture Soundtrack
Alpha's Honourable Mentions:
03-15-2020 – Childish Gambino
The Chronic – Dr Dre
Doom 2016 Soundtrack – Mick Gordon
Katie's Number 1: Born in the USA – Bruce Springsteen
Yes, number one is an album from my favourite artist of all time, The Boss. Probably one of his most famous albums (the one with the most hit singles anyway), Born in the USA was Bruce's first foray into synths and a truly 1980s sound. Most if not all the songs are laced with keyboard parts. Lyrically, the album discusses typical Boss themes, like working class America, love, but with the added theme of political commentary particularly in the title track (which is NOT a patriotic song like everyone seems to think). The reason why this album is at number one over so many other Bruce Springsteen albums is that every single song on this album is a BOP. From sensual slow songs like "I'm On Fire", to dance floor hits like "Dancing in the Dark", this album has everything and it all works so well! There is a perfect mix between classic Bruce rocking romps, his personal and relatable lyrics, and electronic dance hits that fit perfectly in with other music released in the same year. I had the pleasure of hearing this entire album live at one of the many Springsteen concerts I've been to (High Hopes Tour, Melbourne, AAMI Park 🙂 ) and that cemented my love for it. It's a perfect album, every song is fantastic, it flows extremely well, and not only that, but it solidified Bruce's career as an American rock hero.
Favourite songs: "I'm Goin Down", "Bobby Jean", "My Hometown", "I'm On Fire"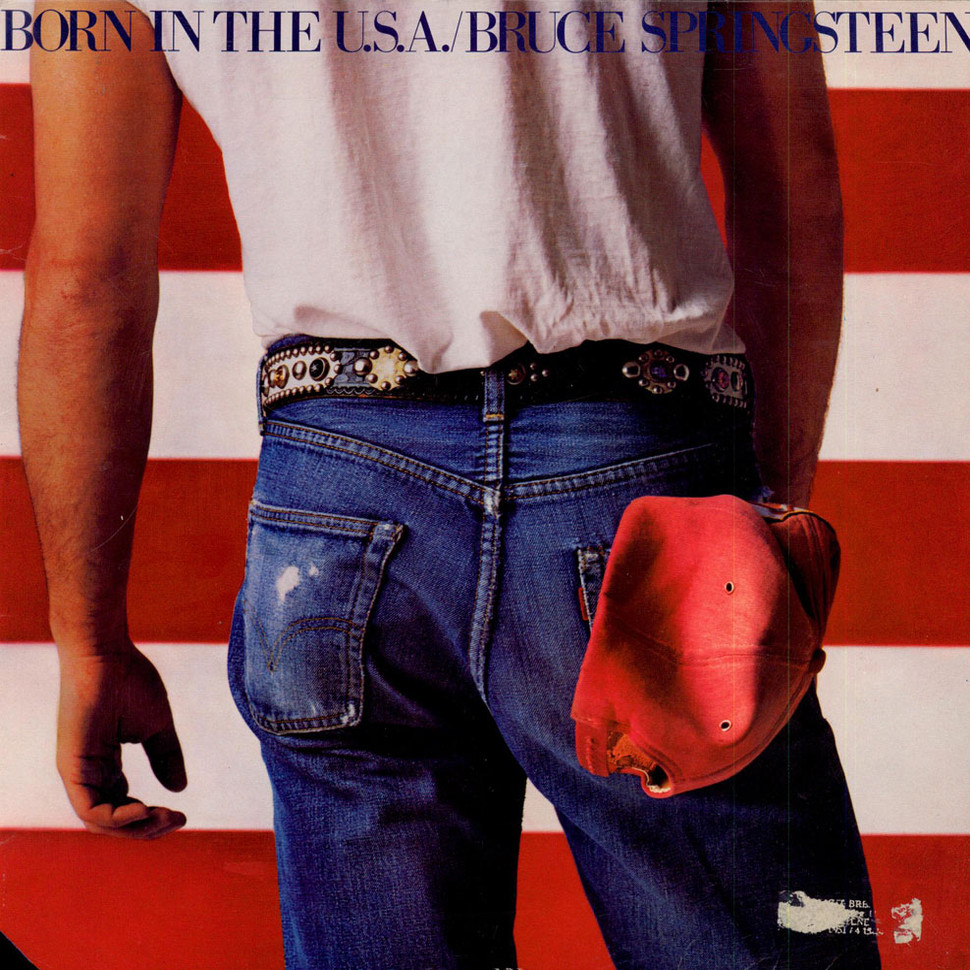 Alpha's Number 1: Warm – Forrest and Biskwiq
Forrest has recently become one of my favourite artists, I've loved almost all his music and his style is just so good. Really all the songs on this record are highlights, I love all of them, there's the intro track which has a nice melody and good lyrics despite being very short and just an intro. The track "Your Soul" is one of my favourite songs of all time, with an upbeat guitar and some bass, mixed in with some whistling and just amazing vocals and lyrics, this song is extremely catchy and cheerful and I love it, and it even has a reference to "Mambo No. 5" at the end with a very similar vocal melody and even similar lyrics like "a little bit of a reggae for my life". The next song is "Rainbows", which is probably one of the weaker songs on this record but it's still really good. It starts off with that same acoustic guitar and Forrest's vocals slowly fade in as the instrumentals pick up, where it gets some bass and some other smaller sounds, with incredible vocals and lyrics. "Just Chill" is also good, with varying cheerful electronic sounds, and some more guitar but this time it's more of a rock guitar, and more bass. The lyrics and vocals are once again great, however I will stop mentioning the lyrics and vocals unless I encounter something interesting, as they're all great. Up next is "One That Got Away", which is also probably one of the weaker tracks on the album, but still great, with nice instrumentals at the start, and getting into a more upbeat tone. But overall not a lot to say about it. "Why Not Me" is so good with a very soft acoustic guitar and just amazing lyrics and vocals that I always sing just randomly, then a soft bass kicks in. At the end of the song there's a trumpet song which is also great, this is possibly the best track on the album. "Grandpops Uke" is also amazing, taking a much more chill tone with very soft acoustic guitar and ukulele and some of the best vocals I've heard in a while. Even the meaning of the song is really sweet, essentially talking about his grandfather and his ukulele. He even talks a bit about his grandmother and missing his grandfather, and it's just a really sweet song that I honestly love. The next song is "Sunday", with pretty great upbeat electronic pop sounds, and it's quite a catchy song but I don't have a lot to say about it. The final track "It's Okay" is a pretty emotional song, and I really like listening to it when I'm feeling down. Now that I think about it this is most likely mt favourite song from this record, it's very slow and sad, but really nice, with great guitar instrumentals and really soft bass, with the lyrics being pretty touching and they always stick with me, and it even outs in lyrics form the intro song, which really round out the album and make it feel complete. I love this album, and it's very deserving of my number 1 spot. Anyone reading this has to listen to this album if you don't your honestly missing out.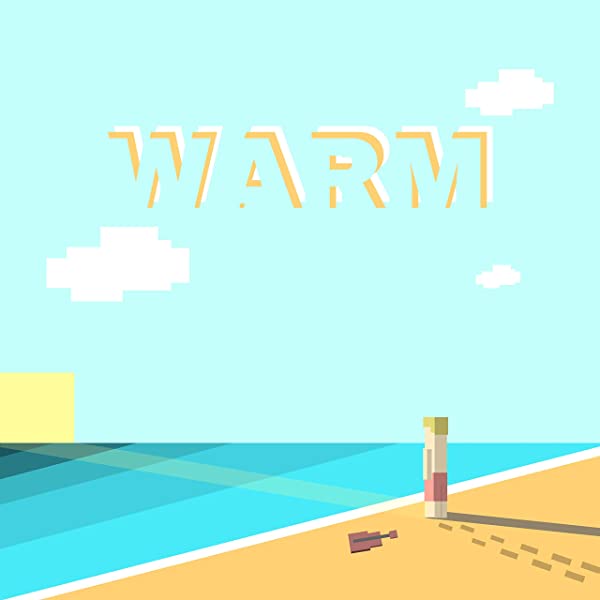 So that was Alpha and I's top five favourite albums of all time! There is so much good music here, we had so much fun writing about our favourite music for you. We hope you enjoyed reading about these albums. Go and listen to some these, you never know, you might find your new favourite album as well!
Also please follow Alpha on Instagram (@alphas_music_reviews) for more of their excellent reviews!
Until next time gypsies,