I have been a Taylor Swift fan since I was a little kid. I remember listening to songs like "Love Story" and "You Belong with Me" and singing and dancing around my room to them. When I was around 9 years old, I got Swift's Fearless Platinum Edition CD, and I played that disc to oblivion! I still have it to this day, and I still love those classic songs, some of my favourites being "Change", "White Horse" and "Fifteen".
I have so many memories of listening to her music. I remember reading my Girl Power magazine and them talking about how she was touring and coming to Australia with her Fearless tour! How exciting! Oh I wished I could have gone, but unfortunately I was too young to go.
While I loved Fearless, I didn't really follow her music as much after that. I didn't listen to Speak Now at all, and barely listened to anything from her next albums Red and 1989. It wasn't until 2019's Lover that I started really listening to Swift's music again. I decided to go back and listen to some of her older albums that I had missed over the years. It was by doing this that I discovered something that blew my mind: 2012's Red (and 1989, but more on that in another blog post) is an absolute hidden gem of an album!
Now I know this might sound strange, especially if you're reading this as a Swiftie. But honestly I had no idea how good this album was, and how classic T Swift it was. Rock, rock-pop, country, country-pop. Not what I thought it would be at all.
When Red came out, the only thing I remember hearing (and remember I was only about 12 at the time) was that Swift had gone off the rails, gone straight to pop and had betrayed her country roots. People and critics were fuming about this. And yes, this is kind of true. "I Knew You Were Trouble", "We Are Never Getting Back Together" and "22" are definitely pop songs, and are very different to what we expected from T Swift at this point. The thing is, she really actually didn't move away from her roots at all. Majority of the songs on Red are actually either country, country-pop, rock or rock-pop. And maybe if they would have played more than just these three songs on the radio where I grew up at the time, I would have discovered this sooner. For me as a kid, all this album was advertised as was a fully pop album, with none of the Taylor from her previous albums. So obviously, as an OG Fearless fan, I was upset and didn't take the time to buy the album and listen to it in its entirety, only the big singles I have previously mentioned. Anyway, I've listened to it now and I love it!
Swift herself described this album as a 'patchwork quilt' of different styles, sounds and emotions that had influenced her. These include country, teen pop, and "driving, diaristic post-country rock", according to Rolling Stone. Simply moving from the first track "State of Grace", a song with a definite U2 vibe, to "Red", a pop/rock song, to "Treacherous", a classic Swift country pop tune, is enough to see how varied the genres and styles of music are in this album. Overall though, compared to the true lollipop country of Fearless and the full pop sound of later albums 1989 and Reputation, Red is definitely Swift's 'rock' album, with each song having quite a driving rock beat, and electric guitar motifs. As a rock fan, this album is exactly what I need from Swift. The songs truly rock, and Swift clearly knew this as her live performances in "The Red Tour" were laced with elements of rock concerts, heavy guitar playing and rough 'rock' vocals.
I honestly think that this is the best album Swift has ever released, even though Fearless will always have a special place in my heart. It has the perfect combination of pop, country, pop-rock and country-pop, appealing to fans of all these genres.
I thought I would share some of my favourite tracks from Red, excluding the fully pop songs "Trouble", 'Back Together" and "22", as I have jammed to these songs since the beginning! These are songs I only recently discovered are jams. Some of these may seem obvious to pick, but remember I only just began listening to this album properly. Anyway, here are my picks, in no particular order (except for Holy Ground because that song slaps!):
Holy Ground
My favourite song from this album, and probably honestly my favourite Taylor Swift song of all time. This song just rocks! The driving guitar and drums in the production make this probably the rockiest song on the album. Lyrically, Swift looks back on a past relationship fondly, remembering the positive parts of the relationship and almost yearning for the relationship to still be going ("I don't wanna dance if I'm not dancing with you"). The "ooay, ooay ahh ahh" chants that happen after the second chorus and in the outro again show the rock roots of the song as these parts are reminiscence of chants or call and response parts heard at rock concerts. The bridge section ("Tonight I'm gonna dance for all that we've been through/But I don't wanna dance if I'm not dancing with you") is for sure a head banging moment, with the strong guitar chords, and when it repeats again at the end of the song is sure to get people, ironically, dancing and singing along. So yes, I love this song. Also really cool to note, the live versions that Swift performed on "The Red Tour" adds in a cool drum part in between the second chorus and the bridge. Flippin awesome!
2. State of Grace
I already mentioned this song in this post, but it was one of the songs that really surprised me on the album. The opening track of the album, this song clearly takes influence from U2 and bands of the like. The pulsing electric guitar and keyboard parts create a song that it seems like Bono could sing. Swift wrote this song about when you first fall in love with someone, and wanted to go for a big, epic sound. A fitting opening track, as it shows that things on this album aren't quite the same as what Swift fans are used to. Yet another example of Swift killing it at writing and singing a rock song. Why doesn't she write more songs like this now?
3. All Too Well
A fan favourite, but truly a great song. The song begins as a traditional country moment, with elements of coffeehouse folk but then the song crescendos into arena rock as Swift gets more and more angry and emotional. In this song, she describes a doomed relationship, remembering the negative parts of the relationship. Once again, Swift successfully writes a rock song, this time a rock/country ballad, building up and becoming more 'rocky' as the song continues. Many critics describe this as Swift's best song, the best song she has ever written, due to the powerful lyrics and musical elements. Also: her live performances of this song are incredible, emotional and beautiful!
4. The Lucky One
Swift writing about Joni Mitchell in the style of Springsteen? Heck yes! This song was written by Swift whilst she was in Australia, about a star who had it all and then moved to a life of solitude. Swift reflects on her own career and life whilst describing a character very much like Joni Mitchell. This song was produced by Jeff Bhasker, who also produced "Holy Ground", and the musical elements of this song are very similar to "Holy Ground". The driving rhythm guitar and drums and rock chant (ohs in the middle of the song) sound a lot like the previous song. A soft-rock song, with a bit of Springsteen flavour, which as a Springsteen fan makes me very happy! A great song that not many people talk about.
5. Red
Swift's combination of again country and soft-rock works well here, as she sings about an intense and crazy relationships using colours and metaphors. The title track oozes the rock themes that can be found through the entire album. Also this song is damn catchy!
So these are my favourite, semi-unknown songs from Red, to prove that it is an incredible album, and also to prove to my younger self that this album is not just pop songs! It rocks! T Swift did a great job of exploring a wide variety of genres and doing it well. As much as I like Lover, I wish she would experiment like this again and do some more rock or rock-pop style songs, because I really think it suits her style and her voice. We did however get "Paper Rings" on Lover, which is probably the closest we'll get to anything like what was on Red.
Anyway, go and listen to this album again, and appreciate how great it is, and how talented Taylor Swift truly is. Let me know what you think of Red and what your favourite songs are from this album.
Have a great day gypsies,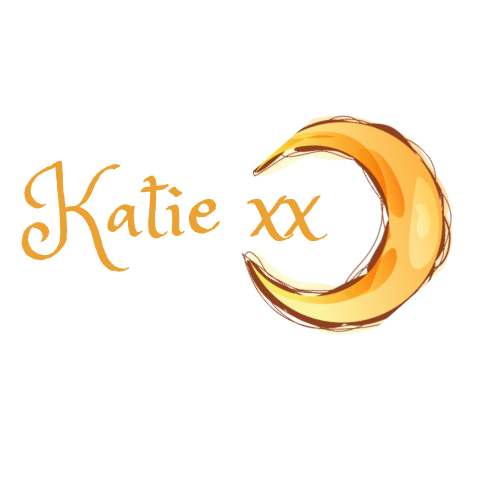 TAYLOR SWIFT ALBUM SERIES:
RED