In a previous blog post, I talked about how I missed out on listening to Taylor Swift's Red album when it came out, except for a few of the big pop singles like "I Knew You Were Trouble". Well, it turns out that album is not the only T Swift album I missed out on, and that is secretly incredible. Her next album, 2014's 1989, is another smash hit album with some excellent tunes.
When this album came out in 2014, I was too busy listening to Bruce Springsteen and his new album, High Hopes, as well as his Australian tour during that year. And let's not forget that this was the year before 2015, the most exciting year for any Back to the Future fan. So it's safe to say, I had other things on my young 15-year-old mind than Taylor Swift's latest album. The only song I knew from this album before recently listening to the whole thing was "Shake It Off", which I have to admit, wasn't and still isn't my favourite song. It is truly a shame that I never listened to this album other than that song when it came out, because I think I would have really liked back then, like I do now. (And Swift's 1989 tour was epic, so maybe I would have had a chance to see it in person!).
1989 was Swift's first real pop album, with a heavy influence on the synth sound of 1980s pop. I personally love the 80s synth pop production sound of this album, as a fan of the 80s myself, and I feel it is a really good fit for Swift and her music. Whilst I love the rockier sound of Red, and the classic country sounds of Fearless, the synth pop genre works really well here for Swift. Her departure from country and rock is clear from the first track "Welcome to New York", which includes loud synthesisers and a clearly programmed percussion part, and these elements continue consistently throughout the entire album.
In interviews surrounding the album, Swift said that during the initial recording sessions for 1989, she realised that she had been making "80s synth pop", thus deciding to go in that direction for the entire album. She was also inspired by the experimental nature of this era in music, in which musicians moved away from the standard 'bass-drums-guitar' format and tried new things like stripped-down synthesisers, drum pads, and overlapped vocals. This is clear in the production of the album, as many of the tracks use heavy synthesisers, programmed percussions and processed backing vocals.
Although many critics were worried that the album would not do well due to the difference in musical style, 1989 sold 3.66 million copies in the US alone, as well as changing the landscape for full album purchases during the streaming era. The following world tour was another huge success, being Swift's highest grossing tour at the time, and the highest grossing tour of 2015.
I think this album is an excellent departure from Swift's usual style at this point in time. I love the 80s production, the positivity of a lot of the tracks and the songs are damn catchy! As much as I love the big singles "Out of the Woods", "Blank Space" and "Style", there are several of the lesser known songs that I love the most. So, just like I did for Red, here are my favourite songs from 1989, in no particular order (except for the number 1!):
You Are In Love
How the heck was this song not included in the standard edition of the album?! The best song of the album is simply a soppy love song, that takes the 80s synth vibe in its stride. The synth style really works for this song, which tells the story of an ideal relationship from another woman's perspective. Many fans believe that Swift wrote this song about her collaborator and friend Jack Antonoff and his relationship at the time. Antonoff also helped with writing and production of this song. Not only does the synth work excellently here, but the lyrics are heartfelt and real, and honestly makes me wish that I could fully understand what she sings about. My favourite lyric is "And why I've spent my whole life trying to put it into words", where Swift becomes self-aware about her own career.
I didn't fully fall in love with this song until I heard the acoustic version from the 1989 World Tour. It honestly hits different, just hearing Swift singing the song with a guitar, to a crowd of 70,000 Australian fans. Definitely worth a listen!
2. This Love
This song truly, especially at first, feels like something from Swift's older albums. It's got that classic country-pop feel, with a touch of 80s synth. This is probably because it was produced by Nathan Chapman, Swift's long time collaborator through all of her previous albums, and Swift wrote this song by herself, being the only song from this album written without the influence of the pop producers she worked alongside. This song was actually written shortly before the release of Red. It is very sincere in the lyrics, and the country-synth style is a welcome change when listening through the entire album. I definitely think it would be interesting to see how this song would have sounded with the Red style production. Maybe when Swift re-records her albums?
3. Clean
This soft-rock influenced number was written by Swift and British producer Imogen Heap. Lyrically, Swift compares her relationship to an addiction, being "finally clean" after a destructive storm, a metaphor for the pain and suffering of withdrawal. I especially like the production on this song, as well as the lyrical elements. Although being about a painful breakup, the song is quite 'relaxed' in its sound. Isn't it funny how all the songs I have picked so far off this album are the soft-rock/ballad type slow songs, compared to the rock sound I loved from Red? Truly shows how versatile Swift is as a songwriter.
4. Wonderland
The most upbeat song I've chosen on this list. "Wonderland" is Swift's take on Lewis Carroll's Alice in Wonderland story, alluding to the classic fairy tale in order to tell the story of a relationship that is tumbling down the 'rabbit hole". This song heavily uses the synth sound, mixed with almost a dubstep feel to create something that you would expect to hear in an 80s club or something. This song is also really catchy, and I love the illusions to Alice in Wonderland. What a fun concept for a song! It's also a fan favourite and a rare track, with Swift only playing it at a few of her 1989 World Tour concerts. Have fun jamming to this whilst driving in a car with your friends, it's just that kind of song! (Also, other song that is from only the Deluxe edition. Come on T Swift, stop hiding the jams!)
5. I Wish You Would
A fun bubblegum-pop infused tune, this song sounds honestly like something Madonna, Cyndi Lauper or another 80s pop diva would sing. Produced by Swift and Jack Antonoff, the song uses heavy synthesizers, a funky guitar line (which inspired the creation of the rest of the song) and strong, pulsing snare drums. "I Wish You Would" sees a girl and a guy revealing to each other that they want each other back. In my opinion, an underrated song from 1989.
That was my favourite, kind of unknown songs from Taylor Swift's 1989 album. Swift does a great job in this album for transferring over to the pop sound, and embracing that 1980s feel. There are so many underrated songs here, and as much as I love the production of the album, I would love to hear all of these in acoustic forms. T Swift's songs only seem to get better when broken down and played acoustic (Exhibit A: Death by a Thousand Cuts, Tiny Desk version. Incredible!).
Let me know what your favourite song is from 1989, and whether I should look at some other albums that I may have missed. I've had fun going back to this album, and would love to do more.
If you enjoyed this post, why don't you read my reviews of Taylor Swift's other albums, links are below 🙂
Happy listening gypsies,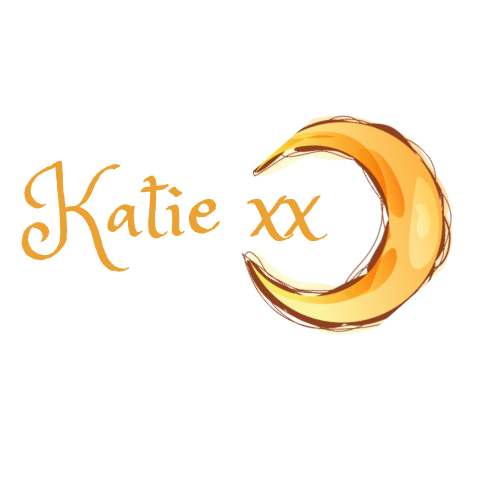 TAYLOR SWIFT ALBUM SERIES:
1989