Well, after a quick hiatus, I'm back! Today we will be continuing my Taylor Swift series, by reviewing her second studio album, Fearless.
Fearless was released in 2008 and consisted of songs that Swift had written whilst on the road, serving as the opening act for country artists Rascal Flatts and George Strait in their respective North American tours. Eight of the thirteen tracks were written by Swift herself, which is impressive when you consider that this was just her second album and she was only 18 and 19 when she wrote most of the material.
Musically, Swift builds on the country sound of her first album, including some pop flavours into her music. It definitely sounds more pop than Taylor Swift, with the incorporation of heavy guitar and other popular music sounds. The songs tell of her opinions on romantic relationships, ironic as Swift claimed she had not kissed a boy in two years when writing the album!
The album was a commercial and critical success, receiving mostly positive reviews and becoming the longest chart topping album for a country artist. It also won both Album of the Year and Best Country Album at the Grammy Awards, Swift's very first Grammy awards. It spawned the massive hits "Love Story" and "You Belong With Me", which are still some of her most iconic and famous songs. Really, this was the album that made her a household name and bolted her career forward. If it wasn't for Fearless, there would be no 1989 or Red.
I have a very strong personal connection with this album in particular. I remember going on holiday with some cousins when I was a kid, and one of my cousins showing me "Love Story". This was my first introduction to Taylor Swift. I adored it from the first listen, and spent most of that holiday with my headphones in listening to the song on repeat on my iPod! Once we got home, I begged my mum to buy me Fearless. I got the Platinum Edition, which came with bonus tracks and a DVD with the music videos and some live performances. I played that CD on repeat for YEARS.
I remember dancing around my room to "You Belong With Me", praying that my crush at the time would have the same realisation as the boy in Swift's song, that I was the one for him (Spoiler Alert: that didn't happen. Like not even close.). I remember making a photo collage video for my mum for Mother's Day to "The Best Day", just like the official video for the song. I remember belting "White Horse", "Fearless" and "Change" in my room every day after school. I remember being excited to become fifteen one day after listening to "Fifteen". This album truly was my childhood.
Obviously I may be a bit bias with this album because of my personal connection, but I remember thinking for a long time that Fearless was the peak for T Swift. This was before I discovered her other albums of course! In fact, I think I'm always in the back of my mind thinking "but is this as good as Fearless?" when listening to her other works.
Looking at it now as an adult, and having heard the rest of Swift's discography, I still think that Fearless is a really great album. The songs really hold up and are still as catchy and meaningful as they were 12 years ago. I don't think it deserves the underappreciation it gets from a lot of the fans, who consider it one of her weakest albums. Trust me, she's had weaker ones (stay tuned for those).
So now, as always, here are my five favourite songs from the album. This list could be miles long and I could just list every track but I have to cut it down to five otherwise we'd be here for hours! These are songs I've loved for many years, and that are still jams today (in no particular order).
White Horse
This is probably my favourite song from the album. It was one that took me a while to appreciate as a kid, but now I love it. Every time I listen to this song it's like a knife has cut through my heart, even though I've never really experienced heartbreak. The slow, pretty melody and instrumental and the emotional lyrics together create one of the most heart wrenching songs Swift has ever written. It is well known amongst Swifties that track 5 on every album is a deep cut, and I think this must be where it started. In this song, Swift sings of heartbreak, of someone who she thought was Prince Charming but really wasn't. Musically, a slow guitar part moves under Swift's passionate vocals, helped by some soft piano and drums. The production is quite sparse compared to the rest of the album. Overall, if you want a song that's going to make you cry and belt at the same time, "White Horse" is that track. Still one of my favourite T Swift songs of all time.
2. Change
"Change" was written by Swift about her aspirations and hopes to succeed in her music career. Being signed to the smallest record company in Nashville, she knew this would be tough but reassured herself that she could make it, that things "would change". The song was completed after she saw Scott Borchetta, president of Big Machine Records, crying after she won the Horizon Award at the 2007 Country Music Association Awards. Musically, "Change" is a big, loud power ballad with heavy guitar, drums and bass. Its production fits the lyrics perfectly, creating an overall motivating and powerful song. I love both the instrumentation and the lyrics of this song. It's nice and rocky musically, the kind of song where you just wanna head bang. The lyrics of this song have hit me different in recent years, where I have struggled to keep motivated and just want to give up in several areas of my life. Listening to this song gave me hope that one day I will be finished with this part of my life and ready to move on and heal. A great, powerful song that is honestly very underrated by fans.
On a side note, every time I hear this song I think of when Swift performed at Sound Relief, a major concert series in Australia to raise money to help all the people who had been effected by the massive floods at the time. Swift performed at the Sydney concert, singing four songs including "Change". I remember watching this with my cousin and getting so excited that she was in Australia! I love the speech she gives halfway through the song, and overall the whole performance. Check it out!
3. The Best Day
A cute song about dedicated to Swift's mother, Andrea. The song has bright guitar and banjos, with a lovely melody over the top. It is also the only song on the album to be written in simple verse form, meaning that the chord progressions are the same in both the verse and chorus. I just love this song. It's cute and heartfelt, and makes me think about how much I adore my mum. Honestly, how could anyone not love this song? It's just a lovely little song that is definitely worth a listen.
4. The Way I Loved You
This is a song that my cousin and I bonded over as we both really loved it. Lyrically, Swift sings about how she'd rather be in a relationship with a complicated man than a simple man. Musically, the song starts with some heavy guitar and drums, before quietening down in the verses. It's just really catchy and rocky, meaning you can really belt and get into this song. Another underrated song that needs more recognition and is one of my favourites.
5. You Belong With Me
I already spoke about how I dreamed about having the scenario of this song in my life (guy realises that you're the one for him after a long time) and how it didn't happen. "You Belong With Me" is possibly one of Swift's most iconic songs. She sings about a love interest she wants but cannot have. Musically, it is a country pop song with guitars, banjos, and keyboards being prominent in the production. It also features a short guitar solo which just makes any song better! I think what makes this song good is how relatable it is to so many people. We've all been in a situation where we have a crush on someone but they are already in a bad relationship, or wanting to be with a friend but being friend zoned. That, coupled with the extremely fun and catchy musical elements, makes a fantastic bop that is still popular today. It's also worth checking out the music video, which is also iconic and honestly just makes the song even better. Check it out!
So, that was Fearless! Although it was an iconic album from my childhood, it really does still hold up. The production is excellent, the song writing is great, both musically and lyrically, and it's just a lot of fun to listen to (except for "White Horse" of course)! I encourage all the Swifties to go back and revisit this album, even if it's just to see how far she has grown as an artist. I adore this album and I think it will always be one of my favourites from Taylor.
Let me know below what you think of Fearless. Do you have any memories related to this album? I'd love to know your thoughts and stories 🙂
Tune in for next time where we look at Swift's third album, Speak Now.
Happy listening,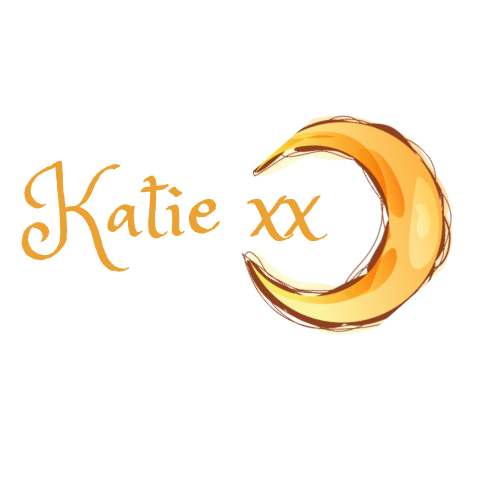 TAYLOR SWIFT ALBUM SERIES:
Fearless