Today, we will be continuing my Taylor Swift series, looking at her third studio album, Speak Now.
Speak Now was released on October 25, 2010, as her first and only album to be entirely self-written. Many critics at the time believed that Swift did not write her own music, and thus, as a response to this, she decided to write a whole album by herself! Much like Fearless, this album focused on the country-pop style, but with a bit more rock influence. The album earned Swift Grammys for Best Country Song and Best Country Solo Performance, and it was nominated for Best Country Album.
I absolutely ADORE this album. It takes everything that I love about Fearless and takes it up a notch. The musical production is better and more rocky, the song writing is better, the VIBE is better. I am so disappointed that I never had this album as a kid, because I'm sure I would have loved it back then as well.
This album truly proves how talented Swift is as a song writer, and how she doesn't need help from others in writing her songs. In fact, my favourite songs from her across the board are all songs that she wrote by herself. It is a shame that she has not gone back writing music by herself, instead constantly working with co-writers such as Jack Antonoff. Whilst this is not necessarily a bad thing, I feel that she doesn't need to work with others to create great music and her best work is her self-written work. When you listen to songs like "Back to December" and "Dear John" you really realise this. I'd love her to do another self-written album at some point.
All of the songs on this album are interestingly very long as well, majority of them going well over 4 minutes. However you never feel like they stretch on for too long. The production, done by Swift and Nathan Chapman (we stan), is delightfully pop-like, with many songs having more heavy guitar and drums (like "Better Than Revenge" and "The Story of Us"). The country sound is still there though, with banjos and steel drums being heard in several of the tracks, in particular "Mean".
Overall, I think this is one of Swift's best albums. I feel like I've said that about every single one so far but this time I really mean it. Her song writing and vocals really shine, the production compliments this perfectly, and the album is just kind of fun to listen to. Of course there are your typical Swift heartbreak songs ("Dear John", "Back to December" and "Last Kiss") that you will probably cry to, but there are also a plethora of rocky hits that just make you want to dance or head bang!
Anyway, as always, here are my five favourite songs from Speak Now (in no particular order):
Long Live
I adore "Long Live". This song is dedicated to Swift's fans and crew, as she reflects on her career so far and wonders if she will be remembered in the future (which she of course will, she's a legend!). This song gets many Swifties emotional, I can't imagine what it must be like to hear this song live! I'm glad she brought it back for the Reputation tour. Musically, this song is based around an acoustic guitar, with other instruments gradually brought in throughout. It's not a particularly 'rocky' song, but it's definitely more rock-pop than country. The lyrics get me so emotional, as I think back on my friends and in particular my high school years and how far we have all come. A brilliant song, one of her best. I love it!
2. Enchanted
"Enchanted" is a pop-rock ballad about a man that Swift briefly met in New York. The lyrics in this song are beautiful and poetic ("This night is sparkling, don't you let it go, I'm wonderstruck…") and musically the melody is lovely. I really like this song as it is just so pretty. Swift's vocals are fantastic and the song really shows off her range. My favourite of the more 'ballad' type songs on the album.
3. Better Than Revenge
A lot of people don't really love this song anymore, because of some of its lyrics ("she's better known for the things that she does on the mattress"), but to be honest it doesn't really bother me that much. I can see why people don't like it but I just love the musical side to this song. It is probably the most rocky song on the entire album, with heavy guitars, drums and bass backing Swift as she aggressively sings the lyrics. The song is rumoured to be about Joe Jonas and Camilla Belle, a girl whom he left Swift for. She sings about how she is going to get revenge on this girl for stealing her man. Relatable! Although it may not be politically correct anymore, I still really enjoy listening to this song. It's rocky, fun and aggressive, which is a side we don't see much from Swift (excluding reputation because that's just actually dark). Fun song!
4. The Story of Us
This song is SUCH a bop. "The Story of Us" is a rocky, catchy song about the start of the end of a relationship, in particular, the awkwardness that ensues. Musically, this song is more on the rock-pop side of the album, which if I'm honest is my favourite genre from Swift. This song is just so damn catchy, I find myself dancing around my room singing the lyrics at the top of my lungs! Just listen to this song, it's so good!
5. Mean
The most country song on the entire album, "Mean" is a song written in response to a critic who said that Swift couldn't sing. This is a song that would have been my theme song had I known about it back in the day. I was bullied a lot, and I remember that one year everyone in the class had to individually get up and perform a song. Damn I wish I would have sung this one, straight into my bullies' faces. I really enjoy the country sound of this song, with its heavy banjos, steel drums and acoustic guitars. The song itself is really catchy and upbeat, despite the nature of the subject of the song. This is also the song that won Swift the Grammys for Best Country Song and Best Country Solo Performance, so you know it must be good! Trust me, you will be singing "all you're ever gonna be is mean!" all day long after listening to this song.
So that was my picks for the best songs on Speak Now. As I said before, I really like this album a lot. All the songs are great, the production is spot on, and the style is my favourite of Swift's. I really think she shines when doing pop-rock or rock music, similarly to some of the songs on RED and this album. I really hope she considers doing another album in this style.
Not only is this album great, but it allowed Swift to prove herself as a powerhouse song writer and musician, and gave her confidence to make awesome albums like RED and 1989. Overall, one of my favourite albums from Swift. This is definitely going to be up there on my final ranking.
Let me know in the comments what you think of Speak Now. What are your favourite songs from the album? I want to know!
Next time we will be talking about Reputation, in my opinion her weakest album (sorry hardcore Rep fans). Stay tuned for the that review coming later this week!
Have a great day,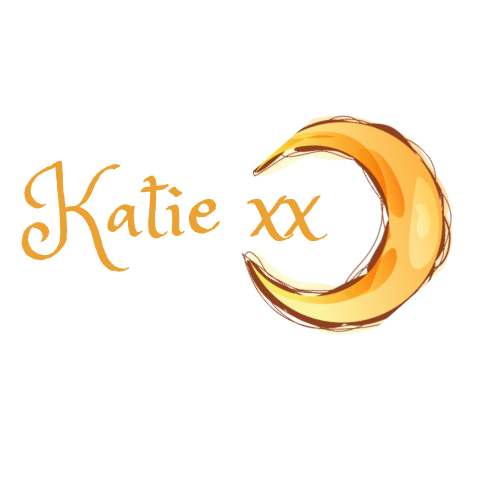 TAYLOR SWIFT ALBUM SERIES:
Speak Now