Taylor Swift is one of the world's biggest musicians, selling more than 50 million albums and 150 million singles globally, earning 10 Grammy awards, and consistently releasing hugely commercially successful albums and tours.
I love Taylor Swift, I think she is one of the best musicians and songwriters in modern music. She has been able to successfully move through three different genres, country, pop and now alternative. She is also a great performer, has a down-to-earth personality, and plays two instruments quite well.
Swift recently just released her eighth studio album, Folklore, and to celebrate, I am going to cover and review each of her albums that I haven't already spoken about on this blog (I've talked about Red and 1989). After reviewing each one, I will do a final post ranking all eight of her albums, from my least favourite to favourite. Today, we are starting with her debut album from 2006, Taylor Swift.
First, a bit of backstory. Swift had been writing songs for Sony/ATV Publishing for several years, after getting a contract with them at the age of 13. However, she wanted to capture her high school years on an album while she was still going through them. Scott Borchetta, of newly formed Big Machine Records, took a chance on Swift and she became one of their first signings. Luckily he did or we might have never heard the name Taylor Swift!
Taylor Swift, her debut album, was released when Swift was just 16 years old, and is truly a country album, with steel guitars, violins, banjos and other classic country instruments used in the production of the album. Most of the songs were written by Swift with help from Liz Rose, Robert Ellis Orrall, Angelo and Brian Maher. The album was produced by Nathan Chapman, who was relatively unknown at the time, but Swift wanted him to produce the album having heard his interpretations on her demos.
The biggest thing I noticed whilst listening to this album is how talented T Swift already was as a young teenager with her song writing. I had to keep remembering how young she was when this album was created because some of the lyrics sound like they were written a lot later in her life, on albums like Speak Now or Red. I was also not expecting how country this album would sound either! I grew up listening to Fearless, thinking that was country but now I realise that was more pop than country. This is definitely the most country album Swift has ever made. Even the twang in her voice is strongest in this album.
My one gripe was that a lot of the songs sounded really similar, particularly in the second half of the album. However, you have to remember that this was Swift's first album and early song writing, so it is not going to be perfect. I also thought that the ordering of the songs was not the best, for example having "Our Song" as the last song in my opinion was not the best choice. I honestly think "A Place in This World" or even "Tied Together With A Smile" would have been a better fit, musically and lyrically.
So, here's my favourite songs from Taylor Swift. There are a lot of good songs on the album, but these are the top ones in my opinion (in no particular order):
Picture to Burn
An angry song about a girl furious after a break up. This song is very rocky and upbeat, with lots of guitar, banjos and drums. I also find the melody very catchy and fun. Lyrically, Swift expresses her anger and heartbreak, saying how much she hates "his stupid truck that he doesn't let me drive" and complaining about a guy she once dated at high school. She also sings about setting fire to photographs of this particular ex-boyfriend. This song is one that you want to scream out loud, with its strong chorus and rocky instrumentals. When listening to the album for the first time, this song definitely stuck out for me as one of the best tracks on the album. A fun listen!
2. A Place in This World
"I'm just a girl, trying to find a place in this world". Who can't relate to these lyrics! This song sees Swift reflecting on her life and where she is headed in her career and personal life. The melody is very catchy, and production-wise, is a rocky country song. I really like the outro in particular, with a fun guitar line and Swift improvising some melody lines. This outro would have fit really well at the end of the album, it just has a sense of finality. This, coupled with the lyrics about Swift herself, almost summarising who she is and what she stands for, would make for such a good concluding song! I think this is probably my favourite song from the album, musically it's catchy and rocky, and the lyrics hit me too much! Definitely worth a listen!
3. A Perfectly Good Heart
A track from the deluxe edition of Taylor Swift, "A Perfectly Good Heart" is a song detailing Swift's first heartbreak, the first of many songs about this topic. I really like the harmonies in the chorus, and also the instrumentation. There's a great guitar and banjo solo in the middle of the song, and the music builds in the perfect spots. The melody is catchy and upbeat, a big contrast from the lyrical content. I definitely think this song belongs on the standard edition of the album, it's a solid song instrumentally and lyrically. This is the first of many instances where Swift leaves the best songs off the standard editions ("You Are In Love" anyone?)! One of my favourites!
4. Mary's Song (Oh My My My)
This song was inspired by Swift's next-door neighbours, who had a very long lasting marriage. Musically, I love the lush guitar line that the song starts with, it reminds me of "Treacherous" from Red. The song then builds up from there, featuring Nathan Chapman's backing vocals (which would become a feature in Swift's next couple of albums). The song has a very catchy hook, simply being "Oh My My My", and lovely production. It's such a cute and fun song, I really enjoy listening to it!
5. The Outside
Swift wrote this song at age twelve, describing her unhappiness and loneliness at school, being alienated for liking country music. Firstly, I relate to the lyrics so much. As someone who has struggled to fit it for most of my life, these lyrics spoke to me, and also made me have even more respect for Swift. Musically, this song is in a country rock style, with a powerful chorus, strong guitar and drums, but with the country sound of banjos and steel guitar. A song that speaks to so many of her fans.
So, that was Taylor Swift's self-titled debut album. It's a solid album, there's no songs that are particularly 'bad', they are all solid lyrically and musically. It is interesting to see where this incredible musician started, and how her talent was already shining through here. I'd recommend listening to this album if you are a fan and haven't already, purely to understand where Swift started. I definitely don't think it's her best album but for a debut its really excellent. Overall, I really enjoyed the album and I think it was a great debut and start to Taylor Swift's incredible career.
I hope you enjoyed this review! Let me know your thoughts about Taylor Swift below. I'd love to know your opinions on this album.
Join me next week where I will look at a childhood album and my first introduction to T Swift, Fearless!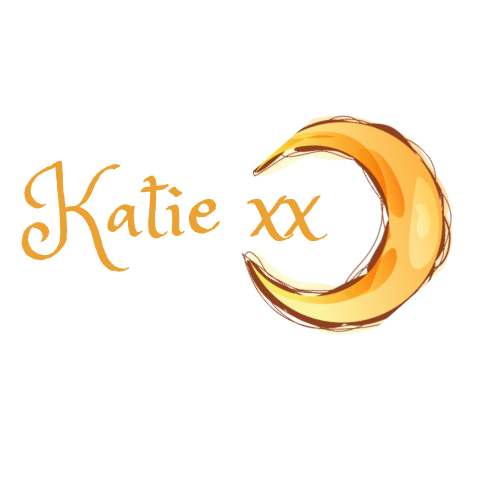 TAYLOR SWIFT ALBUM SERIES:
Taylor Swift (Debut)