On the morning of July 24, 2020 (or the night of July 23, 2020 for me), Taylor Swift announced on social media that she would be dropping her eighth studio album, Folklore, at midnight on the same day. Little did we all know then that this surprise album, written entirely in quarantine and remotely produced, would be one of the best albums T Swift has released.
The lyrical concept for Folklore, according to Swift, is songs that are about different characters, rather than Swift's actual personal life. Many of these characters are based on people Swift knew or stories connected to her life (for example, the story of the former owners of her Rhode Island mansion in "The Last Great American Dynasty"). Although the many of the songs aren't personally about her or her life, Folklore shows some of the most personal and real song writing that Swift has ever done. You really feel the lyrics in songs like "Epiphany" or "My Tears Ricochet".
The biggest change in this album from her previous three albums is the production style and genre of the music. Whilst many were used to the 'synth pop' style that Swift has dominated for many years, here, she moves to an alternative indie rock feel. The return to real instruments like acoustic guitar and piano is so refreshing, and works so well with Swift's voice and song writing in this album. Swift worked with The National's Aaron Dessner and frequent collaborator Jack Antonoff to create this excellent sound. This is probably my favourite thing about the album. The production is excellent, Swift's lovely voice is front and centre, with the instruments in the background complimenting her voice rather that draining it out like in previous albums (Lover in particular).
The one thing that struck me about this album is how much it sounds and feels like a Bruce Springsteen album. Seriously! The storytelling style of song writing, the production style (especially on "Mirrorball", "Illicit Affairs" and the outro of "August") all reminds me of a mix between Nebraska and Magic era Bruce Springsteen. I mean, she even uses a harmonica in "Betty"! I do remember reading an article in which Swift said she was a fan of Springsteen and recently listened to Nebraska, so maybe this has something to do with the style of this album (can't find the article unfortunately).
Overall, this album is perfection. I remember saying that Lover was a return to form for Taylor Swift, but now I truly believe that Folklore is the return to form I've been waiting for since listening to Speak Now and Red. Like I said the production is fantastic and brings Swift back to her roots and the song writing and storytelling is some of her best.
Now, as always, here's my five favourite songs from Folklore.
Mirrorball
A dreamy pop song, in a similar vein to 1989's "This Love". Lyrically, Swift compares herself to a disco ball, as she reflects all the personalities around her, entertains others and shatters like glass when her heart is broken. I think it's possible that Swift is also singing about herself, trying to keep relevant and "trying everything to get you laughing at me". I really love the melody, it is so beautiful and mixed in with the production style creates a dreamy almost 1980s ballad. I think this song would fit in perfectly in an 1980s era prom dance scene. Overall, this is a great song, I think it is probably my favourite song on the album at the moment (this changes from hour to hour haha!).
2. This is Me Trying
A heartbreaking song about accepting fault for relationship issues and trying to fix them. There are some truly heartbreaking lyrics in this song, that hit me HARD: "They told me all of my cages were mental, so I got wasted like all my potential"; "I was so ahead of the curve, the curve became a sphere"; "I've been having a hard time adjusting, I had the shiniest wheels, now they're rusting". As well as the beautiful lyrics, the production is almost haunting, with a pulsing synth line, some saxophone and violin, and strong bass and drum lines. Similarly to "Mirrorball", this song reminds me of 1989 and 1980s pop ballads in general. I really like this sound for this type of song. A song that really makes you think about your own situation, whilst also sending you back to 1980s.
3. Betty
An adult return to Fearless! This sounds so much like a country song, with harmonica, acoustic guitar and banjo. Even the form is reminiscent of Swift's early albums, with a bridge and then a repeat of the chorus with slightly changed lyrics. However, don't be fooled. This song does not belong in Fearless or Speak Now. For one thing, she says "fuck" in the chorus, which was a shock at first but then I realised that it was actually a power move to put this word in the song that sounds so much like her earlier work. This song connects with "Cardigan" and "August" and the "Teenage Love Triangle" story arc within the album. If you're unfamiliar, Swift decided to write a series of three songs telling the story of James, Betty and Inez, high schoolers in a love triangle. James and Betty are together ("Cardigan"), but then James cheats on Betty with Inez ("August"). Here, James is singing to Betty asking for forgiveness, turning up at her party and explaining everything. This is another of my favourites from the album, the fact that she returned to her old sound but with a mature edge is awesome. Also, it's damn catchy!
4. The Last Great American Dynasty
The song about the previous owners of Swift's Rhode Island mansion. The "Rebekah" that Swift refers to is Rebekah Harkness, a St. Louis heiress and divorcée who married William "Bill" Hale Harkness. Harkness was the heir to the Standard Oil name and money, and died in 1954 of a heart attack. And then, yes, Rebekah did have "a marvellous time ruining everything" after Bill's death. This song is actually historically accurate to her story, so well done Swift for giving us a history lesson! This song is also reminiscent of "The Lucky One" from Red, where she sings about an unnamed pop star and her connection to this person. Musically, this song is a nice mixture of pop and folk, with piano and guitar as well as an electronic drum line. The chorus melody is very catchy, and I love the story of the song. Again, this reminds me of Bruce Springsteen's song writing, I could definitely see him writing a song in a similar vein to this one. I really love this song, one of the highlights on the album.
5. Illicit Affairs
A soft, acoustic song about being a part of an affair. It is very possible that this is also connected to the "Teenage Love Triangle" story line throughout the album, from the perspective of Inez, singing about her relationship with James. This song seems to perfectly capture the emotions of being in an affair, with lyrics like: "Tell your friends you're out for a run, You'll be flushed when you return" and "It's born from just one single glance, But it dies and it dies and it dies a million little times". Musically, this song is simple, with a twinkling acoustic guitar line and soft piano. I like how simple the instrumentation is, it really allows for Swift's emotional and pretty lyrics to shine through. A beautiful little song with heartbreaking lyrics.
So, in summary, I think this album is an absolute masterpiece. I only spoke about five songs here, but there are so many songs that I could have spoken about here, including "Epiphany" (a beautiful and haunting song based on her grandfather's time in World War 2), "Hoax" (an acoustic piano song about a toxic relationship) and "August" (song describing an ill-fated summer romance). The production and song writing on every song is top notch.
If I haven't already convinced you to go listen to Folklore, go listen to it! It shows a different side of Swift that everyone needs to hear. I can safely say that this album is in my top 3 Taylor albums. Also, let me know your favourite songs from Folklore, or what your thoughts on the album are. I'd love to know!
Just before I end this, I want to introduce something very exciting! For the next few weeks, I will be reviewing each of Taylor Swift's albums (that I haven't already covered), and at the end I will give my final ranking of the albums. This was initially planned before Folklore was announced, but it's crazy that she released an album right before I was going to do this! So look for those posts, coming soon. First one will be on her debut, Taylor Swift. Check back on Friday for that review 🙂
Happy listening,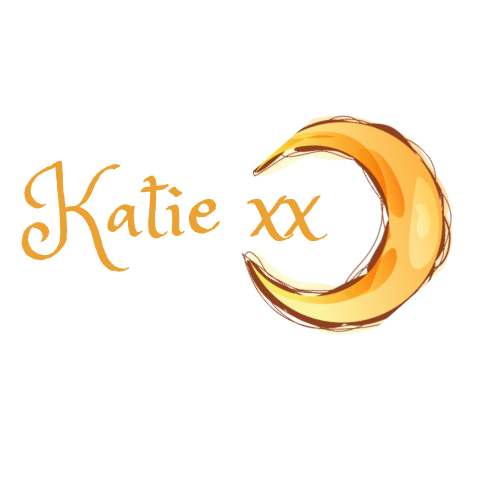 TAYLOR SWIFT ALBUM SERIES:
Folklore