Welcome back to my Bruce Springsteen series! Today, I'm talking about Born to Run, Springsteen's third and most famous studio album.
After releasing two unsuccessful albums, Greetings from Asbury Park NJ and The Wild, The Innocent and The E Street Shuffle, Columbia Records gave Springsteen a large budget for his third album, in a last ditch effort to create a commercially viable record. If this album flopped again, it was likely that Springsteen would lose his record deal with Columbia. Luckily this didn't happen! Born to Run propelled Springsteen to stardom, peaking at number 3 on the Billboard Album Chart and gathering both critical and commercial acclaim. It is now considered by many as one of the greatest albums of all time.
The production on this album is characterised as "Wall of Sound", similar to the sounds of Phil Spector in the 1960s. Springsteen spent many months of frustration trying to nail this sound, all in all 14 months, much longer than it took to record his previous albums. He claimed that he had "sounds in his head that he could not explain to the others in the studio". With the help of new producer Jon Landau and his friend Steve Van Zandt, Springsteen was able to get these sounds into the album. Many of the songs in the album have extremely grand production with layers of instruments packed on top of one another. In the title track, as well as the standard guitar, piano, bass and drums, there is also a full horn section, saxophone, organ, strings, glockenspiel and a variety of voices.
There is also a clear improvement in Springsteen's song writing here, as he began to write less about New Jersey and more about people's everyday lives, in order to make his music more relatable. While there are a few songs that are still very reminiscent of Greetings and The Wild, like "Jungleland" and "Tenth Avenue Freeze Out", majority of the songs have a very different feel to them. They feel more refined, there is less 'ramble' in the lyrics and the songs are shorter and more radio friendly. An interesting thing to note is that when ordering the songs on the LP, Springsteen adopted a "four corners" approach. The songs that start each side, "Thunder Road" and the title track, are about escape and are uplifting and positive. In contrast, the songs that end each side, "Backstreets" and "Jungleland", are longer, epic songs that tell sad stories of loss, betrayal and defeat. It is clever things like this in Springsteen's works that makes them even more compelling to me.
I enjoyed this album much more than I enjoyed Greetings and The Wild. This is mainly because of the better song writing and lyrical content, and more interesting production. I love that most of the songs are based around piano rather than guitar, it gives a completely different sound. Bruce wrote majority of the songs for the album on the piano not the guitar, so it's nice that he kept that element in the production.
To tell you more about why I really like this album, I'm going to tell you about my 3 favourite songs from Born to Run.
Jungleland
The climax of the album, and probably one of the best songs Springsteen has ever written. "Jungleland" is an epic piano-based ballad, telling the story of the renegade Magic Rat and the Barefoot Girl. Lyrically, the song reminds me a lot of "Incident on 57th Street" and "New York City Serenade" from The Wild. It tells a dramatic story about two lovers whose relationship ends due to the death of Rat, presumably by gangs or the mafia. But where this song really shines is in the musical content. Beginning with a beautiful violin line, the song is based around piano, with the full band coming in briefly in the second verse and chorus. It is after the second verse and bridge that the magic really happens, with Clarence Clemons' beautiful saxophone solo taking over the melody of the song. This solo goes on for about three minutes and it is the best three minutes of the whole album. Something about the emotion from Clemons' encapsulates perfectly the sadness and sorrow that is about to come over Rat and the Barefoot Girl's relationship. After Clemons' solo, the song is again piano only, and ends with the wordless wail of Springsteen, as he conveys the pain felt by his characters. The way Springsteen uses the instrumentals and production to convey the emotions of the song is incredible, and makes the lyrics feel only secondary to the music. This is a masterpiece of a song, and in my opinion the best song on the entire album. You need to listen to this song, it will change your perception of Springsteen and of music in general.
2. Backstreets
"Backstreets" is another heartbreaking song about a relationship breaking down. This time, Springsteen sings about Terry and his relationship with him. The song has been said to be about a platonic but intense friendship between two men that has faded. "Backstreets" begins with a one-minute piano intro, with little sounds from other instruments. The band then comes in, with piano still serving as the base for the entire song. I really enjoy the musical elements of this song, the emotion of Springsteen's vocals and the pretty piano parts. Lyrically it is strong too with emotional lyrics like "Blame it on the lies that killed us/Blame it on the truth that ran us down/You can blame it all on me Terry/It don't matter to me now". Overall, another solid ballad from The Boss, that is both catchy and depressing at the same time!
3. Thunder Road
The classic Bruce Springsteen song. Unlike the previous two songs I have spoken about, "Thunder Road" is an uplifting song where the narrator convinces his girlfriend Mary to escape from their town and "make it real". Similarly to both "Backstreets" and "Jungleland", the song opens with solely piano, before the whole band kicks in later on in the song. Lyrically, there are some iconic lines like "Show a little faith, there's magic in the night/You ain't a beauty, but, hey, you're alright/Oh, and that's alright with me" and "It's a town full of losers/And I'm pulling out of here to win". An iconic song that is strong in both its lyrical and musical content. Interestingly, during the Born to Run tour, Springsteen played this song acoustically, with only piano and glockenspiel. I actually think this song is superior this way, so have a listen to both the studio and acoustic versions and let me know what you think.
So that was Born to Run. I really adore this album, it's definitely one of my favourite albums from Bruce. He took everything that was great about his previous albums and made it better, from the musical production, to the lyrics. It's the first time the world really got to hear the iconic Springsteen sound, songs about everyday Americans with grand, full-band production. I think it's safe to say that this one of his best albums of all time. Maybe it's too early to say that, but we'll see!
Let me know your thoughts on Born to Run in the comments below. What did you think of this album? What are your favourite songs from the album? I'd love to know!
Happy listening,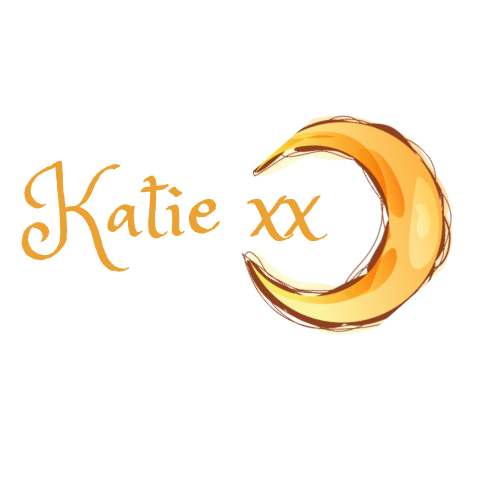 BRUCE SPRINGSTEEN ALBUM SERIES
Greetings from Asbury Park, NJ
The Wild, the Innocent and the E Street Shuffle
Born to Run
Darkness of the Edge of Town
The River
Nebraska
Born in the USA
Tunnel of Love
Human Touch
Lucky Town
The Ghost of Tom Joad
The Rising
Devils and Dust
Magic
Working on a Dream
Wrecking Ball
High Hopes
Western Stars
Letter to You
The Final Ranking