It's time to look at Bruce Springsteen's fourth studio album, Darkness on the Edge of Town. I'll say right of the bat that this is one of my favourites from Springsteen, so I'm very excited to now look at it in depth.
Darkness was released in 1978, three years after his previous album Born to Run. The reason for this was Springsteen was dealing with legal troubles, with his former manager and producer Mike Appel. This caused Springsteen to craft a less commercial record. Although he was not aiming for a commercial success, Darkness did fairly well, reaching number 5 on the Billboard 200 and selling over three million copies. Critics also praised the album for its strong song writing and mature themes, as well as the musical production.
The recording for Darkness was very different compared to Born to Run. The songs were recorded by the full band at once, rather than in individual tracks mixed together. This creates a more cohesive and raw sound, something which I feel Springsteen has become known for. His guitar playing becomes a forefront on this album, as well as the sounds of Roy Bittan's piano and Clarence Clemons' saxophone.
But where this album really shines is in its lyricism and themes. Springsteen builds on the relatable song writing from Born to Run, this time creating a darker and more serious tone in a lot of the songs. Songs like "Racing in the Street", which is about how a man feels his life has been whisked away, and the title track, which tells the story of a 'hard luck loser' who has lost it all, are just some examples of the more darker tracks, talking about the sadder side of life. It's not all "Born to Run" moments with your lover. I think this is a reflection of how Springsteen was feeling about his legal battles with Mike Appel. Appel took majority of the royalties from Born to Run, leaving Springsteen broke and underpaid. It's this feeling of giving up, of sadness, of looking back at the past and where you went wrong, that I'm sure he went through at this time, that is seen throughout the music in this album. That's not to say that there is not the typical 'American Dream' positive songs, like "The Promised Land" and "Badlands". They are just outnumbered here by the sadder songs.
I honestly think that this is one of Bruce's best albums ever. The lyricism and song writing is fantastic, as he explores different, darker themes that seem more real and relatable to his listeners. The music is awesome as always, with a more raw sound that works well with the more 'real' lyrics and themes. To go into more detail about why I really like this album, here's my four favourite songs from Darkness.
Racing in the Street
This is probably my favourite Bruce Springsteen song of all time. Lyrically, the song is about, as the title suggests, racing in the street, and the effects this has on a person's life. The narrator has a dead end job but races his 1969 Chevy to win money gambling on wins. This is his passion in life. His girlfriend, who he presumably won from racing one of his competitors, does not share this passion, and just "stares into the night with the eyes of one who hates for just being born". The song ends of a sort of hopeful note, with the narrator vowing to go together with his baby and "wash the sins" of their hands. Where this song really shines though is in its musical content. A piano-based ballad, the song builds up for the second verse and chorus, before moving back down to piano only in the third verse. The ending is incredible. Pianist Roy Bittan begins playing a riff, slowly improvising more and more as the band slowly comes back in. A wall of sound is created, showcasing the emotion and the musical talents of the E Street Band. This section is one of the best parts in any Springsteen song, and for that reason alone I had to put this on this list. You need to hear this song, along with one of the best live versions I've seen or heard.
2. The Promised Land
One of the more positive songs on the album, "The Promised Land" is a great song about still believing in a great future. The narrator works every day in a job he doesn't want to work, has tried to make his life better but has failed, and feels stuck in this dead end life. However, he still has a sense of determination and resilience, and believes "in the promised land". Springsteen himself had said that the main message of this song is the "need to lose one's illusions of a life without limitations while holding onto a sense of the possibilities in life". Musically, the song is a classic E Street Band number, with a guitar solo, saxophone solo and even some harmonica for Springsteen. This song became very relevant to me this year, as I felt the same way the narrator feels. It has become one of my favourite Springsteen songs. It's iconic, a bop, and has some very heartfelt and relatable lyrics.
3. Badlands
A classic rocking rop. "Badlands" has similar lyrical themes to "The Promised Land". It's about a man who is down on his luck and angry about the world. Musically, this song has heavy guitar, with some piano and a saxophone solo (as always). Funnily enough, the riff of "Badlands" was stolen by Bruce for The Animals' "Don't Let Me Be Misunderstood". Crazy to think that Bruce got away with it! Anyway, this is a great song, perfect for singing in the car and rocking along when you're having a bad day.
4. Prove it All Night
"Prove it All Night" is a love song in a similar vein to "Thunder Road" for Born to Run and "Rosalita" from The Wild. The narrator promises to prove his love all night, a vow almost childish in nature. They want to elope and fall in love, but they are running out of time. Musically, the song begins with a piano riff before the full band comes in. It features both a saxophone solo and a guitar solo, played by Springsteen. Overall, this song is just catchy and fun, with great musical elements that make you want to dance, and a hook that is most catchy and clever. Definitely worth a listen.
Here's a great live version as well, for your listening pleasure!
That was my review and breakdown of Springsteen's Darkness on the Edge of Town. It's a fantastic album, with brilliant and raw musical elements and realistic lyrics and themes. While Born to Run was a step in the right direction for Springsteen, Darkness is where his true talents were developed. He created an album which is so relatable, both on the positive side and the negative side. I truly feel this is one of his best albums, with a perfect balance between epics like "Racing in the Street" and radio-friendly romps like "Badlands". I encourage to listen to this album, it's sad that today not many people know about this and how good it is. At the moment, this is number one on my list for the best Springsteen albums.
Please let me know what you think of Springsteen's Darkness on the Edge of Town in the comments below!
Happy listening gypsies,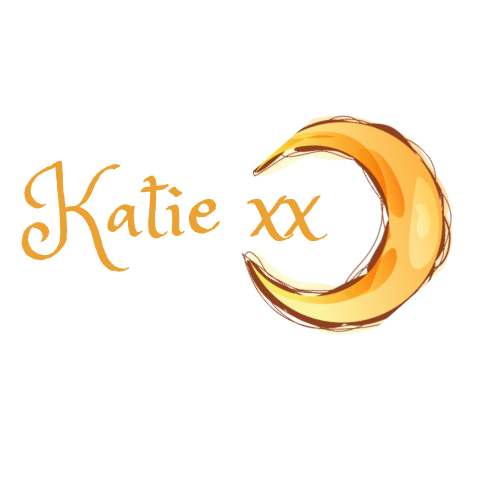 BRUCE SPRINGSTEEN ALBUM SERIES
Greetings from Asbury Park, NJ
The Wild, the Innocent and the E Street Shuffle
Darkness of the Edge of Town
The River
Nebraska
Born in the USA
Tunnel of Love
Human Touch
Lucky Town
The Ghost of Tom Joad
The Rising
Devils and Dust
Magic
Working on a Dream
Wrecking Ball
High Hopes
Western Stars
Letter to You
The Final Ranking