Bruce Springsteen could never make a bad album, could he? I mean, he's The Boss, right?
Well, I'm sorry but, he did.
Jumping forward a few years from my previous Springsteen review, Human Touch was released in 1992, on the same day as another, far more superior, Springsteen album Lucky Town (I will be looking at this album eventually). You heard that right, Springsteen decided to release two albums on the same day. An interesting idea, but not a good one. Obviously if you are making two albums at the same time, one is probably going to be bad. And that one is Human Touch. Most critics and the fans agreed that this was probably the worst album he had released, in terms of song writing, production and the music itself.
First, a bit of back story. Human Touch was the first album that Springsteen made without the help of the E Street Band, except for Roy Bittan, pianist for the band. As such, Springsteen assembled a range of session musicians to help record the album. Although the musicians used were great musicians, like Randy Jackson on bass (who had played with Journey among other bands) and Jeff Porcaro, drummer of the band Toto, there is clearly a huge difference in the sound. This music somehow sounds more electronic, more fabricated and less raw and energetic than Springsteen's previous works. He toyed with this sound in Tunnel of Love, but there it seemed to work, and the song writing was strong enough to still make the album great. This is not the case here.
When I first heard songs like "57 Channels (And Nothin' On)", I actually gasped, and then started laughing. This song is about watching cable and not being able to find anything to watch. Yes, Bruce Springsteen, the man who wrote masterpieces such as "Born to Run", "Jungleland" and "New York City Serenade", gave us a song about watching TV. I feel that this should sum up to you the quality of the song writing on this album. While there are some good tracks, they are honestly few and far between, and even if they are good, the production and performances are weak and uninteresting.
I actually laughed (again) when I heard Springsteen's half-assed attempt at a "yah" during the song "Cross My Heart". This song isn't bad, it's a bit boring but okay, but when you hear that even Springsteen doesn't really care about the song, why should you? Again, this is the man that plays four hour long shows and crowd-surfs and jumps all over the stage. The production is quite weak throughout the album. In "57 Channels", there is just a simple bass line and what sounds like an electronic drum beat, making an already bad song worse. And most of the other tracks just have simple piano, guitar and bass, but without the flair or energy of the E Street Band records.
So, this album is not good. But there are a few good songs, so here are my picks for the best songs on the record. And because I didn't like this album, I'll be talking about the worst and potential jams from the album.
But first, here the songs I did really like (in no particular order):
Man's Job
I put this song here as I really enjoy listening to it. It's definitely not the strongest song on the album, but overall it is a nice song that is catchy and most importantly for this album, memorable. Lyrically, Springsteen sings about trying to convince a woman that he's the one for her, and that her current boyfriend's tricks "won't be enough" to treat "a real woman right". What I enjoy about this song is the musical aspects. The song has a nice little guitar riff that continues on for the entire track, as well as keyboard, bass and drums. The best part though is the vocals, specifically the interaction between Springsteen and the backing vocalist, Bobby King. Throughout the song, King riffs off Springsteen's melody, creating nice call-and-response moments reminiscent of Springsteen's interaction with E Street member Steve Van Zandt at the end of "Glory Days". It's just fun, and you can tell that they had fun recording the song. And for that reason, I think it's one of the best songs on the album. It's got some of that E Street feel.
2. Human Touch
The title track is a song about human connection. Harking back to The River days, Springsteen sings about trying to convince a woman to come with him, start a love story and give him "a little of that human touch". This song is lyrically strong, there are some nice lines like "Girl, ain't no kindness in the face of strangers/Ain't gonna find no miracles here" and the opening lines "You and me we were the pretenders/We let it all slip away/In the end what you don't surrender/Well, the world just strips away". Musically, the song uses synths, keyboards and what sounds like electronic bass and drums. While I don't particularly love this electronic feel, it works here for the style of the song. Overall, this song is definitely one of if not the strongest one from the album. Thematically, it feels like a Springsteen song. It just doesn't really sound like one.
Here is the song that I really disliked from Human Touch.
57 Channels (And Nothin' On)
I already mentioned this song above, but my god, this is a terrible song! Even Bruce himself doesn't know what he was thinking when he wrote and released this: "… I have no idea what we were aiming for in this one outside of some vague sense of 'hipness' and an attempt at irony". It's just weird to me how Springsteen could release something as bad as this when he is one of the best song writers of the past century. Why it's bad: well, first of all, the song is about WATCHING TV, but in addition to this the production and musical aspects are BORING. I know I've said that a lot about this album, but seriously, it's almost banal how bad the production is. It is just simply a bass line and an electronic drum kit, with no guitar solos, or catchy piano riffs or anything of note. This song actually kind of makes me angry as I KNOW that Springsteen can do much, much better than this. We all know it. Even on this album, probably his worst, he has written much better songs that this. Disappointed in you Brucie, disappointed.
Potential Jams
Cross My Heart = like I said above, lacks energy and has boring production. Melody and lyrics are okay.
2. Roll Of The Dice = a good E Street style song, with catchy melodies and decent lyrics. There is even a bit of energy here from Springsteen and the session musicians. However, the production is too clean and boring for this to be a successful E Street vibe-song.
3. All or Nothin' At All = melody is catchy, lyrics are okay. Again, boring production that makes it forgettable and seem too clean. I think rougher production here would have worked much better, even without the E Street Band.
4. I Wish I Were Blind = similarly to the others, I like this song's melody and lyrics, but the production is so boring it makes it forgettable.
5. With Every Wish = same as I Wish I Were Blind, nice lyrics and melody, boring as batshit production.
So, that was my review and breakdown of Human Touch, Springsteen's worst album (so far for me anyway). I think there was some potential in this album for it to be good, but it ended up falling flat in all aspects. The production for the most part is boring, uninteresting and lacks the intensity, rawness and energy that we all expect from Springsteen. I know that part of this is probably because there was no E Street Band with this record, but I still think they could have captured that feel here. They do it in a few songs like "Roll of The Dice" and "Man's Job", so I see no reason why the whole album couldn't have had that vibe and feel. Also, to add insult to injury, this is probably the worst display of song writing from Springsteen that I have seen so far. The lyrics are weak, the themes are boring and uninventive, and the melodies, while okay, are no way near the standard expected from The Boss. So overall, this is not a good album. There are a few redeeming and good songs on this record, but they can't outweigh the disappointment I feel when listening and talking about this album.
What do you think of Human Touch? Do you think it's as bad as I do? Let me know below!
Happy listening,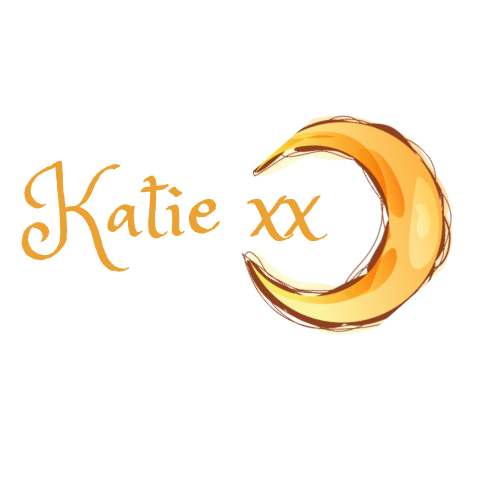 BRUCE SPRINGSTEEN ALBUM SERIES
Greetings from Asbury Park, NJ
The Wild, the Innocent and the E Street Shuffle
Nebraska
Born in the USA
Tunnel of Love
Human Touch
Lucky Town
The Ghost of Tom Joad
The Rising
Devils and Dust
Magic
Working on a Dream
Wrecking Ball
High Hopes
Western Stars
Letter to You
The Final Ranking