Welcome back to my Springsteen series! Today we will be talking about Bruce's 6th studio album, Nebraska, released in 1982.
Nebraska is quite different to Springsteen's previous works, as the entire album consists of the original acoustic demos of all of the songs. Springsteen recorded almost all these demos in one night in 1982, planning to eventually record them properly with the E Street Band. He did actually have several recording sessions with the band, however, Springsteen and his then manager Jon Landau eventually decided that the songs fit better with a more raw, acoustic sound. Interestingly, some of the songs recorded in the Nebraska Sessions with the E Street Band actually ended up on his next album, Born in the USA. These include the title track, "I'm on Fire", "Glory Days" and "I'm Goin' Down".
Thematically, the album tells the stories of ordinary, down-on-their-luck blue-collar characters who are experiencing some kind of turning point in their lives, mostly something negative. The dark nature of the themes on this record really remind me of Darkness, which also dealt with things like death, the loss of dreams, and hard luck stories. However, Nebraska is much darker. Where Darkness had songs like "The Promised Land" which gave the listener a sense of hope, Nebraska simply has fleeting moments of redemption and positivity laced throughout its mostly sad and sombre tone. The only hopeful song on the album is the closing track, "Reason to Believe", but even that talks about death and heartbreak. It is very interesting to me that Springsteen did not tour for this album because of how dark it was, the only time besides 2019's Western Stars where he hasn't toured for an album.
What I actually enjoy about this album is that the musical elements are nice and simple compared to the usual extravagant production and music on Springsteen's albums. It's interesting because I had actually avoided this album until now because the full E Street Band was not involved. But now I see that it doesn't matter, Springsteen's music is still amazing! The actual song writing is more simple and refined, with many of the songs containing only three or four chords and easy to follow melodies. It is refreshing to see songs that are less cinematic and more raw and relatable musically. This was actually Springsteen's aim for the album; he wanted to complete his songs first, recording them as a simple demo, before giving them to the band. This creates what is probably Springsteen's most raw and personal album.
So, with that being said, let's go and look into detail what I consider to be the best tracks from Nebraska.
Atlantic City
Without a doubt the strongest song on the album, "Atlantic City" tells the story of a couple who move to the infamous New Jersey city, and how the man in the relationship gains a career in organised crime. The song also refers to Philadelphia several times, particularly in the opening line (and my personal favourite line): "Well they blew up the Chicken Man in Philly last night/Well they blew up his house too". Musically, the song has an extremely catchy riff that plays after each verse, as well as a catchy melody. As with the rest of the album, "Atlantic City" is based around a three-chord progression (Em, G, C G) that repeats for the entire song except for the bridge, which slightly changes the progression and adds a D chord into the mix. The song is extremely effective at portraying its message and the sparse production really works well here. As well as the acoustic guitar, Springsteen plays the harmonica, tambourine, organ and synthesizer, and provides both the main and backing vocals. Overall, an extremely catchy song that tells a great story, which is what Springsteen does best.
Remember before how I mentioned that Springsteen actually did record some of these songs with the E Street Band? Well, these recordings were never released, however, we do know how "Atlantic City" sounds with the full band. In many of his live shows, particularly the more recent ones, Springsteen plays a rocky, full-band version of the song, which honestly in my opinion might even be better than the original! Check it out below, and let me know which version you prefer.
2. Johnny 99
A song about complete despair. "Johnny 99" has Springsteen singing about an auto worker who gets laid off in the town of Mahwah, New Jersey. Drunk and upset, he shoots a night clerk and gets sentenced to 99 years in prison, but Johnny begs to be executed instead. I think this song is the best example of Springsteen's excellent story telling abilities on Nebraska. The story is clear as day, and yet he still leaves some ambiguity. What happens to Johnny? Does he stay in prison or get executed? What is the "part of town where when you hit a red light you don't stop"? The story is interesting enough to keep you engaged in the lyrics. Musically, like the rest of Nebraska, the song is based around the acoustic guitar played by Springsteen, with some harmonica added in as well. It's weird, because ironically the music in this song is quite upbeat with a really fun and rocking beat and melody. One of the best stories Springsteen has ever told, "Johnny 99" is definitely worth a listen.
3. Reason to Believe
The only positive song that I could find on this album! "Reason to Believe" tells the story of four different people and their hardships: a man whose dog has just died; a girl called Mary Lou did everything for her man Johnny for him to just leave her; a man who dies as a little boy called Kyle is baptised; and a man whose bride leaves him at the altar. After telling each of these people's stories Springsteen thinks positively about these events, singing that "At the end of every hard earned day people find some reason to believe". It's kind of strange to put this kind of spin on death, and heart break, but I actually really like the message of the song. As the last track on the album, "Reason to Believe" tells the listener that, although all the bad things that are detailed on the record can happen, people still get up, move on and fight to live another day. So maybe the listeners should do that as well. The song uses only two instruments, guitar and harmonica, and has a quite upbeat tone to it. The fast paced guitar and catchy melody provide a song that sounds pretty happy and positive, matching the themes of the lyrics. Another great song that showcases Springsteen's storytelling ability extremely well. Basically, if you like the "Born to Run" Springsteen, this is the song for you.
Well, that was Nebraska, Bruce Springsteen's 6th studio album. With its raw and simple production and incredible story telling lyrics, Nebraska really feels like Springsteen's folk album, somewhat a kin to Taylor Swift's folklore ("the last great american dynasty" reminds me so much of this album with its story telling). I really adore the story telling aspect of this album. I feel that Springsteen has done story telling like this in the past, particularly in his first two albums, but here he takes it up a notch. Using the original demos as the album versions really enhance the lyrics and allow Springsteen to successfully tell his stories without the audience getting distracted by the grand musical arrangements (like what happens with many of the songs in Greetings and The Wild). Even though this album is fully acoustic, the melodies, chord progressions and rhythms are still very catchy and enjoyable to listen to. Overall, I really enjoyed this album, and I think it's one of Springsteen's best, in terms of both music and lyrics. Not bad for an album I have avoided for the past 10 or so years!
I hope you enjoyed reading about the album and I hope that this review encourages some of you to go listen to it! Here, some more motivation: Ed Sheeran loves this album! He even covered "Atlantic City"!
If I've convinced you now to listen to it, what do you think about Nebraska? Let me know in the comments below!
Happy listening,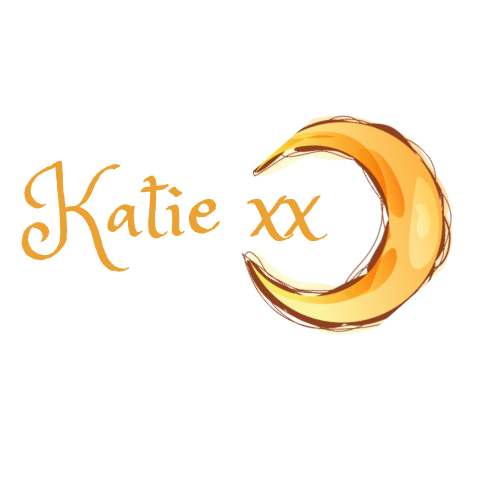 BRUCE SPRINGSTEEN ALBUM SERIES
Greetings from Asbury Park, NJ
The Wild, the Innocent and the E Street Shuffle
Nebraska
Born in the USA
Tunnel of Love
Lucky Town
The Ghost of Tom Joad
The Rising
Devils and Dust
Magic
Working on a Dream
Wrecking Ball
High Hopes
Western Stars
Letter to You
The Final Ranking