Today, it's time to look at one of my favourite Bruce Springsteen albums, Born in the USA!
Born in the USA mostly stemmed from what was dubbed as the "Electric Nebraska" sessions, in 1982. Eight of the tracks on the album were originally written for Nebraska, however were not included as Springsteen opted for a fully acoustic album instead of a full band one. The tracks "No Surrender", "Bobby Jean" and "My Hometown" were recorded in 1983, along with the classic hit "Dancing in the Dark", which crazily enough Springsteen did not want to write! Yeah, he only wrote it because his manager and producer Jon Landau wanted him to write a another single! Luckily he did, as it was this song that propelled Born in the USA and Springsteen himself to major stardom. After its release on June 4, 1984, Born in the USA got overwhelmingly positive reviews, spawned seven top-10 singles, and became Springsteen's most commercially successful album ever. It also received a nomination for Album of the Year at the 1985 Grammy Awards.
Thematically, USA has similar themes to many of his other records. The same sense of heartbreak and defeat that Nebraska had comes through here, especially in songs such as "Downbound Train" and "I'm Goin' Down". What is different here, to me anyway, is Springsteen's foray into more politically charged songs. Take the title track for instance. No, this is not a patriotic song, as many have deemed it over the years. "Born in the USA" is a song about the effects of the Vietnam War, describing how it was wrong, and even talking about the young people who died there. Its chorus is ironic; Springsteen is not proud to be born in America. He is actually ashamed and upset about this, as discussed in the verses. Many of the tracks on the album follow this same theme, including "My Hometown" and "Glory Days".
Also unlike Nebraska, USA marked the return of the E Street Band to Springsteen records. However, modern 1980s sounds like synthesisers seep through the usual rock and roll sound. Because of this, USA sounds rather jovial and happy, upbeat and fun, especially in comparison to his other works. In my opinion, it is also the most "pop" sounding Springsteen album. This is definitely not a bad thing, as the modern sounds mixed with the traditional rock and roll beat and style creates music that is insanely catchy and fun to listen to. I mean, this album had Springsteen dancing like a maniac (and with Courteney Cox) in the music video to "Dancing in the Dark". If that's not fun (and totally 1980s) then I don't know what is!
So, now that I've given you a brief overview of Born in the USA, let's take a look at what I consider to be the best songs from the album.
I'm Goin Down
Isn't it crazy to think that this song nearly wasn't on the album? "I'm Goin' Down" is a fun, extremely catchy bop, about the frustration of romantic relationships, and how the "sexual activity" diminishes over time. This is one of the few songs on USA that really feels like something from The River or Born to Run, thematically anyway: singing about a girl, wanting her, wanting to make love to her. Musically, the song features a really strong and energetic drum beat, with lots of emphasis on the snare drum on beats 2 and 4. It also features a classic Clarence Clemons saxophone solo, and some brilliant improv vocals from Springsteen at the end of the song. Like with most of Springsteen's songs, I really love the musical aspects of this song more than the lyrics. The lyrics are good, don't get me wrong, but if the music isn't right, than the song is no good! "Down" is super catchy, energetic and fun, and that alone means it's worth a listen. Probably my favourite song on the album, just because of how fun the music is.
2. Bobby Jean
Featuring some of my favourite Springsteen instrumental parts ever, "Bobby Jean" is a piano-based song, about the leaving of a close female or male friend. The name "Bobby Jean" seems to be purposely gender ambiguous. Many people suspect that this song is about the exit of Springsteen's very close friend, Stevie Van Zandt, from the E Street Band after almost fifteen years. Springsteen reminisces about the time they had together, and ends with hoping that Bobby Jean hears this song on the radio in a motel room. Musically, this song is extremely bright. The lovely and catchy piano line flows through the song, with guitar, bass and drums underneath. At the very end of the song there is a great saxophone solo from Clarence Clemons. All in all, this song just makes you feel happy and joyful. Although the lyrics may not be that happy, musically, it is a lovely time. One of my favourite Bruce songs of all time.
3. No Surrender
"No Surrender" is a surprisingly positive song for USA. Here, Springsteen talks about friendship, never giving up on your dreams, and standing up for yourself. This song has become an anthem for his band, about how they have stuck together and played music for now almost 50 years. Again, this is just another really upbeat and fun song, with heavy synth and guitar. I really enjoy the lyrics in this song; there are such clever lines like "We learned more from a three-minute record than we ever learned in school". Interestingly, Taylor Swift, during her Speak Now Tour, wrote that very lyric on her arm for one of her concerts! Overall, "No Surrender" is a rocking, upbeat song about friendship and sticking together. A fun song to listen to.
Although I really like the full band version of "No Surrender", I'm quite partial to the acoustic, slow version that Springsteen played throughout the Born in the USA Tour. Here, have a listen and let me know which one you like better.
4. Downbound Train
One of the real Nebraska type songs, "Downbound Train" is a melancholy tune about losing a spouse. Springsteen sings about his sadness and depression after the end of his marriage, and how he tries to deal with it. He ends up going to "the wedding house", hoping to find his wife there, but she is not and it is just his imagination. This is a song I could definitely see fitting on Nebraska, however I do like the addition of the full band here. It's subtle, mostly focusing on guitar lines with some bass and drums, but it gives the song more "oomph" and allows Springsteen to really be emotional in his vocals. I really like the line "Now I work down at the car wash/where all it ever does is rain". It perfectly encompasses the narrator's situation and how he is feeling, without directly stating it. A sad, emotional song that still rocks.
5. My Hometown
"My Hometown" is the last track of USA, and is another rather melancholy tune about both the narrator's childhood and the current social issues of the time. Springsteen begins by singing about his "hometown", and his childhood. He then moves on to discuss racial violence and economic depression that he has witnessed, before proclaiming that he wants to move his family out of the town he grew up in, but not before one last prideful drive around town. "My Hometown" is one of the real political songs on the album, while also harkening back to the Darkness days, singing about real Americans and their lives. Musically, and similarly to the title track, this song is based around synthesiser, with the only other instruments being drums and bass. The slow paced beat and minimal instrumentation, in contrast to the rest of the album, creates this sad, melancholy feeling that America is not the incredible place it once was. An emotional, strong end to this wonderful album.
So, that was Born in the USA. Although his most commercial album, USA also has some of Springsteen's best and most poignant songs and lyrics. He was able to effectively cover new themes, while also staying true to his old ones, and began to dive into more political song writing, something which would define his music later in his career. The addition of synthesiser provides a fresh sound to the E Street Band. We've still got the same old E Street Band sound, but with a bit of flair and modernity, which was I feel essential to the expansion and continuation of Springsteen's career. And yes, some of the songs are cheesy and extremely 1980s, but that is to be expected of the time. Overall, I adore this album. The songs are so catchy and fun, while also being topical and lyrically solid. It also had the honour of introducing many new people to the incredible music of Bruce Springsteen. An iconic, brilliant album.
What do you think of Born in the USA? What are your favourite songs from the album? Let me know in the comments below 🙂
Have a good day gypsies,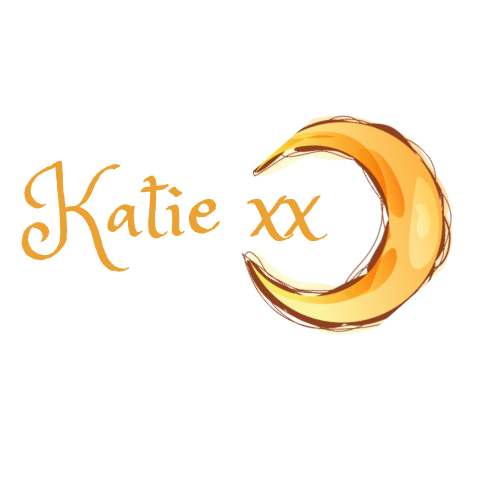 BRUCE SPRINGSTEEN ALBUM SERIES
Greetings from Asbury Park, NJ
The Wild, the Innocent and the E Street Shuffle
Born in the USA
Tunnel of Love
Lucky Town
The Ghost of Tom Joad
The Rising
Devils and Dust
Magic
Working on a Dream
Wrecking Ball
High Hopes
Western Stars
Letter to You
The Final Ranking