After the success of 1984's Born in the USA, Bruce Springsteen decided to go in a completely different direction for his eighth studio album, Tunnel of Love.
Tunnel of Love was released on October 9, 1987, as the first (excluding Nebraska) non-E Street Band album, marking a change in musical direction. The album was described as heartfelt and deep, and included some of Springsteen's most personal songs as he discusses love, misfortune and divorce. Tunnel received critical acclaim, and even won "Best Rock Vocal Performance, Solo" at the 1988 Grammy Awards.
As I mentioned in my Born in the USA review, Springsteen was starting to have some issues within the E Street Band. As such, Tunnel of Love does not technically feature the full E Street Band. Several members of the band did take part in the recording sessions for Tunnel, like pianist Roy Bittan, saxophonist Clarence Clemons and drummer Max Weinberg, but many key members were missing, in particular guitarist Stevie Van Zandt. Instead of having the full band, Springsteen did a lot of the instrumental parts himself, using drum machines and playing keyboards, guitar, bass guitar, harmonica and even the mandolin. Musically then, the album feels almost acoustic as some points, but with subtle drums and bass elements. I would definitely compare this album musically to Taylor Swift's folklore, in that it is mostly acoustic with some other elements thrown in. I actually really like this style for Springsteen: it allows the emotion of his lyrics to come through nicely, but without completely removing the full band element like Nebraska did.
Thematically, Tunnel of Love is about loss, heartbreak and looking inward. This probably does sound like the rest of his albums to you, but Tunnel is different. Whilst many of his other heartbreak or loss songs were about characters or scenarios Springsteen had made up, the stories on Tunnel are real. As well as leaving the E Street Band behind, Springsteen was also going through a divorce with his first wife, model Julianne Phillips. As such, he discusses having affairs (which was happening in real life; Springsteen was secretly seeing and in love with his future wife, Patti Scialfa), marriages breaking down and relationships breaking down. He also looks inward on quite a few of the songs, reflecting on his past and even his childhood in songs like "Walk Like a Man". I really like the song writing style in this album, as it feels real and relatable. Springsteen shows the reality of love for many people by using his own experiences and memories. He also seems the most raw and vulnerable here than he has on all his other albums. I think this was a great decision on Springsteen's part.
Now, let's look at some of the highlights on Tunnel of Love:
One Step Up
Probably the one of the most personal songs on the album, "One Step Up" is about a relationship breaking down, reflecting the state of Springsteen's marriage at the time. Lyrically, the song is extremely poetic, using a house with a broken furnace and a car that won't start as metaphors for a broken relationship. These are just some of the metaphors Springsteen uses here; my favourite is probably "Bird on a wire outside my motel room/But he ain't singin", comparing his relationship to a bird that won't sing. Eventually the narrator considers hooking up with a girl in a bar, but decides not too after remembering a dream he had with his wife. Musically, the song is very bare, mostly based around an acoustic guitar line, with some subtle drums, synth and bass. This is such a heartbreaking song, with some of Springsteen's best lyrics ever. I still enjoy listening to this song, with its catchy melody and emotional lyrics. If you want a good cry, this is the song to listen to from Tunnel of Love.
2. Brilliant Disguise
"Brilliant Disguise" is another extremely personal track about insecurity in a relationship. Springsteen describes the jealously and anger that may ensue when you feel as if your significant other has become a stranger. You pretend that everything is okay, and continue to play your roles as the "faithful man" and the "loving woman", but underneath, you don't trust each other, or even yourself. I think this song is also about catching your wife having an affair, especially when you hear lines like "I heard somebody call your name from underneath our willow/I saw something tucked in shame underneath your pillow". I really like how this song builds up musically. It starts off with a soft piano line, and some drums and bass, but then eventually builds to have more heavy guitar, backing vocals and drums. It perfectly encapsulates the frustration and anger of being unsure in a romantic relationship, with some of Springsteen's vocals towards the end of the song almost sounding like he is yelling at his wife in anguish. Overall, this is another heartbreaking song. It is a bit more upbeat than the last one, but it might be even more sad and relatable.
3. Tougher Than The Rest
I've always suspected this song to be about Patti Scialfa, Springsteen's second and current wife, who became a part of the his band during the Tunnel of Love era. In "Tougher Than The Rest", he claims to his date that he is ready for love, even after his previous relationship has failed, as long as the woman is ready to take chances in love. To me it seems like he is singing to Patti saying, "I know my marriage has just failed but I love you and I'm ready to take another chance with you". This has never been confirmed, but, I think most Springsteen fans have been able to put two and two together! "Tougher" has some really great lyrical lines, one of my favourites being "
Some girls they want a handsome Dan/or some good-lookin' Joe/Some girls like a sweet-talkin' Romeo". Musically, the synthesiser sound permeates the entire arrangement, with dark-sounding drums and a nice electric guitar line. It has a sultry feel to it, matching the lyrical themes. I really enjoy listening to "Tougher Than The Rest". It's one of the more "light" songs on the album, a nice change of pace from the sadder, heartbreaking songs. Definitely worth a listen!
4. Walk Like a Man
A song that not many people know about, "Walk Like a Man" is a reflection on both Springsteen's own childhood and his marriage, as he sings to his father. He begins by singing about his wedding day, and how he thought of his own father to garner "the strength to walk like a man". He then goes back in time, discussing his childhood and how he used to see people getting married, before going back to his own wedding day. He ends the song by proclaiming that he has learnt a lot from his father's experiences, and how he will now "do what (he) can" and "walk like a man". This song seems like an assurance for Springsteen, that he can get through this tough period of his life, as his father got through tough times, and he must just be a man, and "keep on walking". Musically, this song is similar to the other tracks on Tunnel. Heavy synths sit underneath some acoustic guitar, bass and drums (presumably using a drum machine), creating a sparse arrangement that fits the reflective lyrics. A really nice song about moving on and being strong.
Well, that was Tunnel of Love, Springsteen's eighth studio album. I really enjoyed listening to this album. It definitely has a different feel to the rest of his discography, but I like the sparse production and extremely personal lyrics and themes. It really shows how much Springsteen had matured over his career, from songs about teenage love and freedom at age 23, to realistic songs about his real life at age 38. I honestly think this is one of his strongest albums, and will rank quite high on my ranking of his albums! If you have never heard of Tunnel of Love, I really recommend having a listen to it. You will probably feel sad afterwards, but also impressed at Springsteen's song writing and musicianship.
Let me know your thoughts on Tunnel of Love in the comments below!
Happy listening,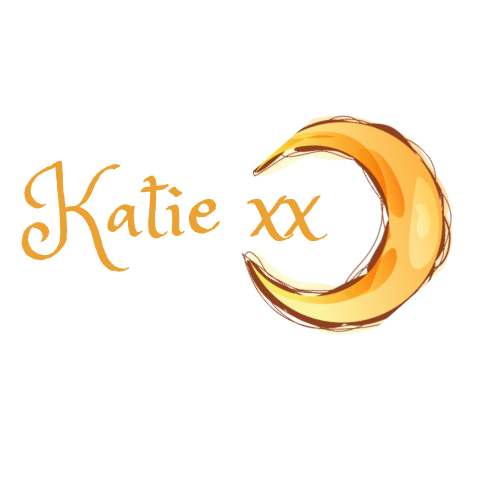 BRUCE SPRINGSTEEN ALBUM SERIES
Greetings from Asbury Park, NJ
The Wild, the Innocent and the E Street Shuffle
Born in the USA
Tunnel of Love
Lucky Town
The Ghost of Tom Joad
The Rising
Devils and Dust
Magic
Working on a Dream
Wrecking Ball
High Hopes
Western Stars
Letter to You
The Final Ranking